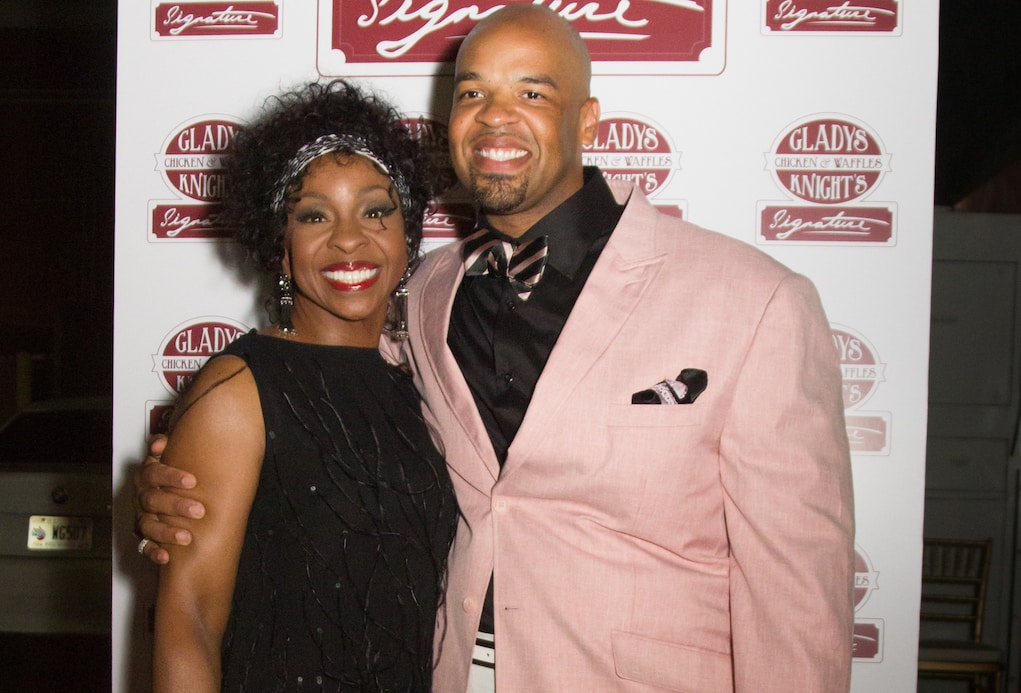 Gladys Knight has been battling against her son for months to get her name taken off of his "Gladys Knight Chicken and Waffles" chain of restaurants.
The singer was asking to have her name and likeness removed from all locations by January 2017, and her son Shanga Hankerson has finally agreed to Gladys' demands.
Shanga still has another legal battle ahead of him. Back in June, the Department of Revenue accused him of stealing $650,000 in sales tax. Federal agents raided three of the restaurants in Georgia and shut down operations. Another location in Atlanta was faced with health code violations after roaches were found inside the establishment.
In the midst of all this, Shanga tried to blackmail Gladys by threatening to reveal her Alzheimer's diagnosis.