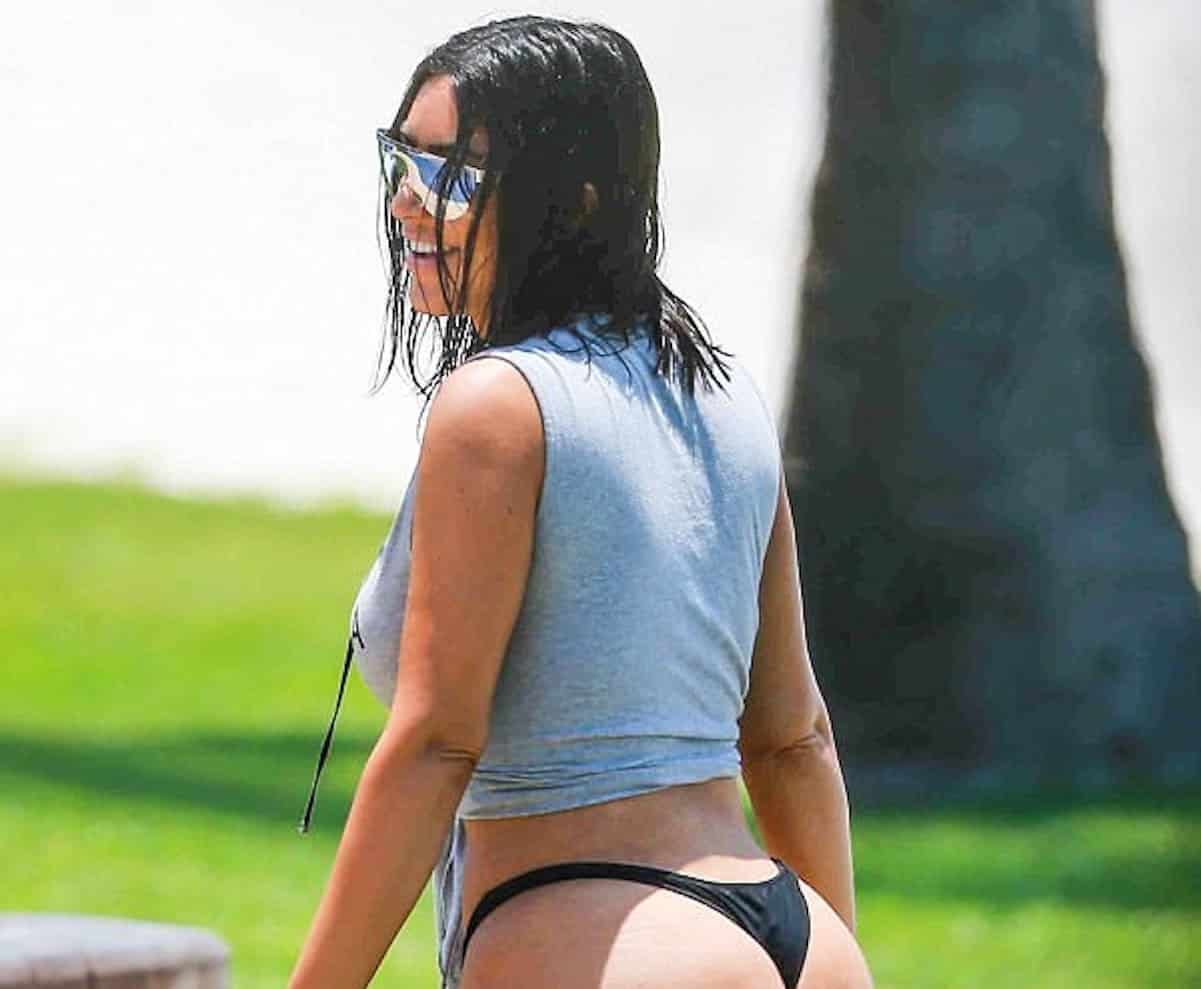 Kanye West decided he wasn't going to stick around from the backlash after the world realized his "Perfect B****" wasn't so perfect after all.
Following Kim's unairbrushed beach photos being leaked, Kanye quickly deleted his Twitter and Instagram accounts. Numerous publications reached out to the rapper for an explanation, but so far, no word from Yeezy's camp.
It was also reported that Kim lost 100,000 Instagram followers after her real lumpy booty was revealed.
You think Yeezy's embarrassed of his wife's lumpy cheeks?