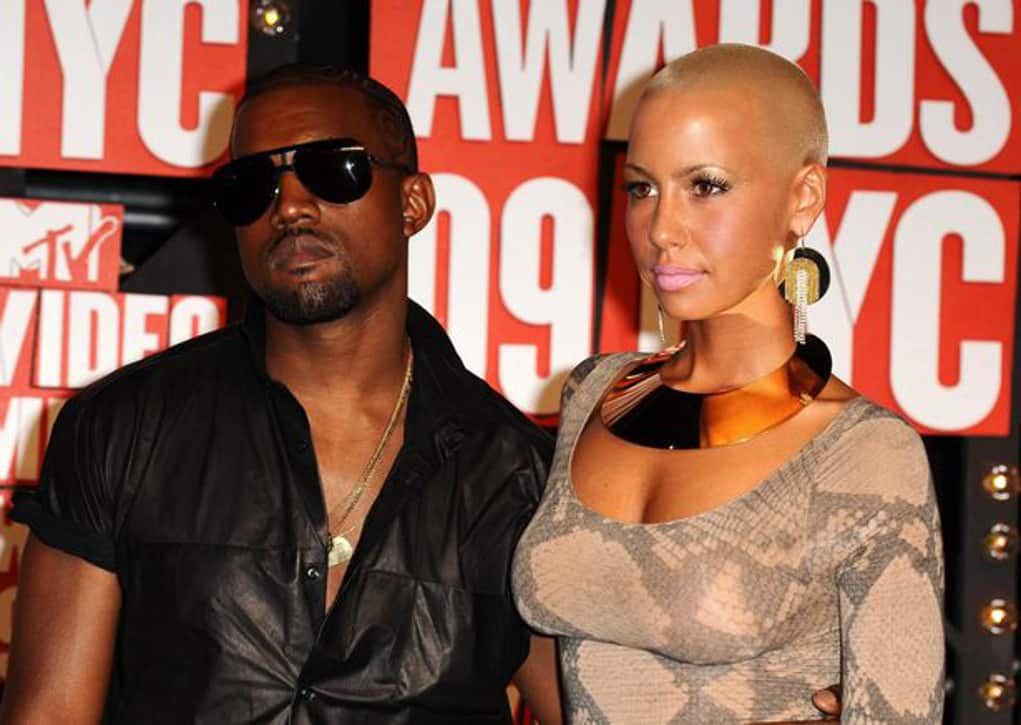 Kanye West might have bit off more than he can chew when he took direct shots at Amber Rose during his epic Wiz Khalifa "KK" rant on Twitter.  After tweeting at Wiz, "You let a stripper trap you…I know you mad every time you look at your child that this girl got you for 18 years," Rose responded by airing some of Yeezy's sexual fetishes, which involve butt play.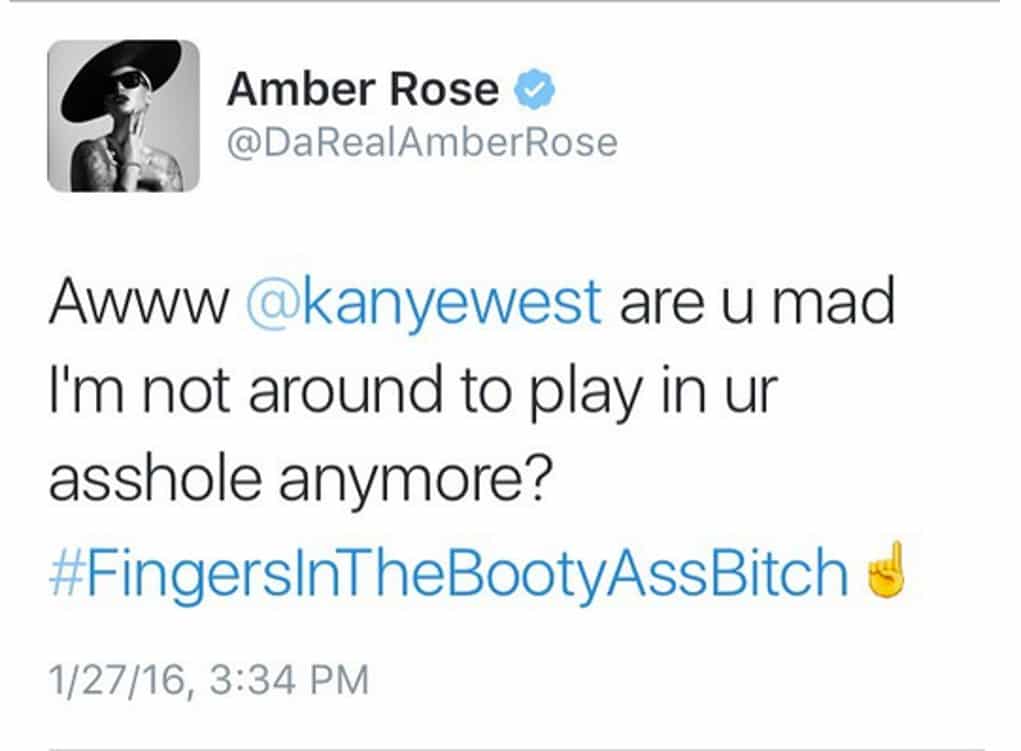 In addition to putting him on blast on Twitter, Amber has been making the podcast circuit and is openly blasting her ex (and the man responsible for vaulting her into the limelight).  Now Kim Kardashian's husband feels threatened by Muva revealing his secrets.
"Her accusing him of butt play and suggesting he's less than a man is terrorizing him, Kim, his family and his reputation."
A source close to the situation thinks the former stripper is lashing out because she is falling apart. "Amber's lost it. She's hurting so badly that she can't control herself and has to launch crazy accusations against Kanye."
Following his Twitter rant against Khalifa where he referred to himself as one of the greatest artists of all-time, expectations are high for West's upcoming album Waves (formerly Swish).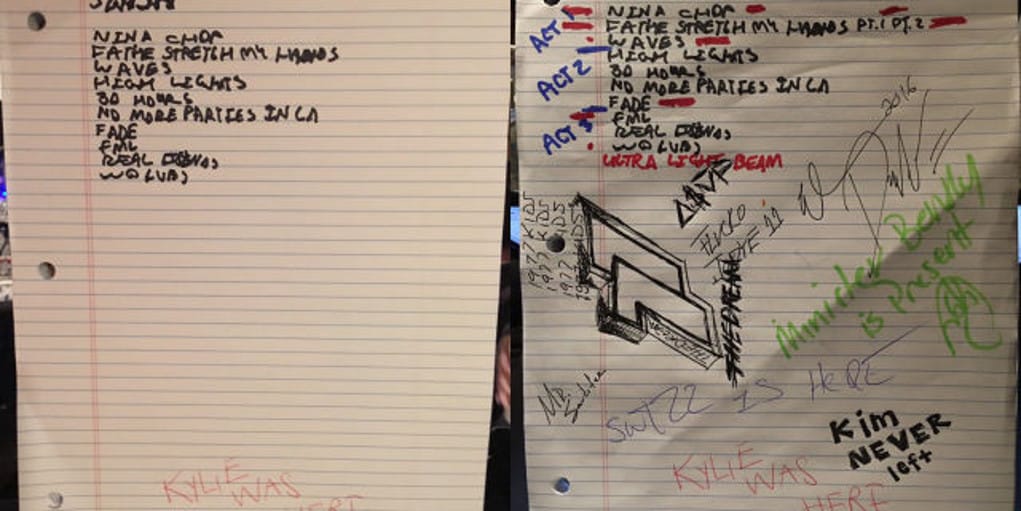 But an insider close to Def Jam says the album is overhyped, and has been watered down because Yeezus has been listening to the Kardashian's feedback.
"It's not the greatest album ever made. The people he's getting feedback from are not the same as when he'd go to Jay Z to get feedback. Now, it's from Kris Jenner. The stuff he's done lately is dumbed down because of the Kardashians, but he's still brilliant."
Although it should be mentioned that an insider in Kanye's camp says "Waves is that classic Kanye sound…The album is the return of the old Kanye."