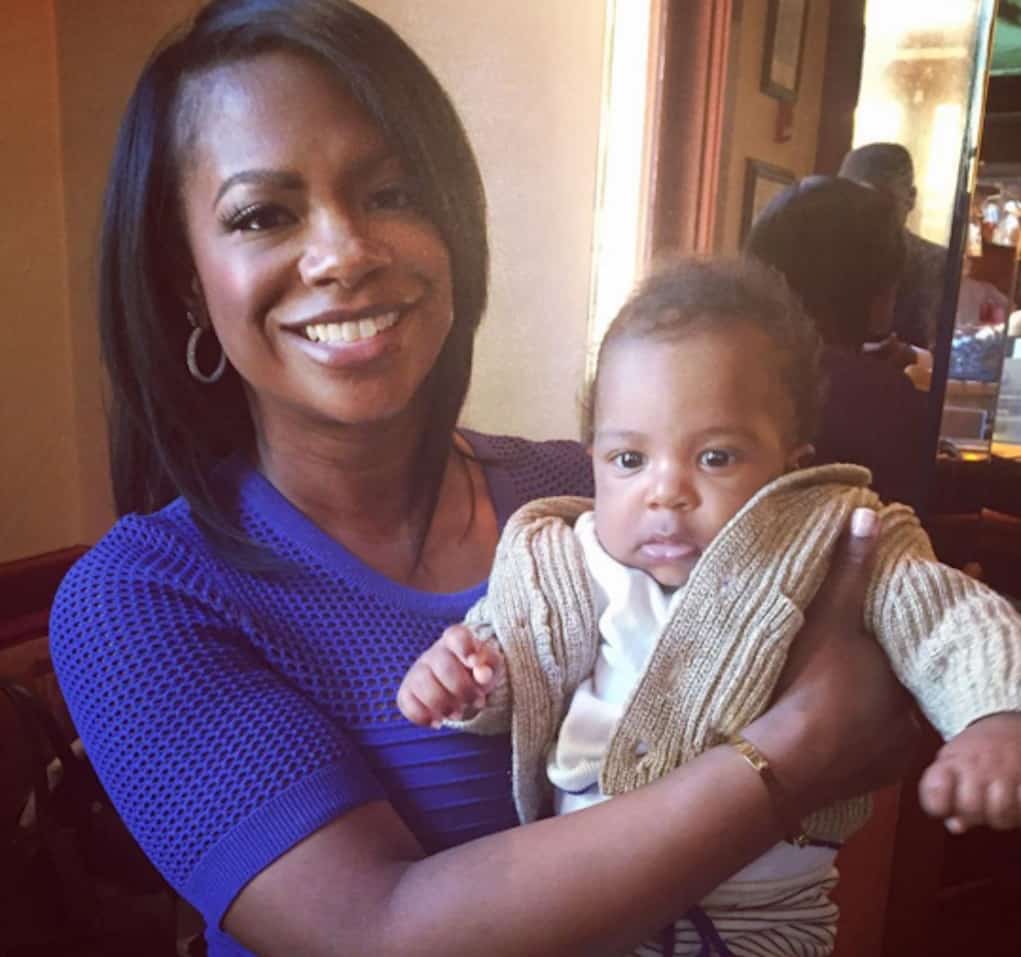 Celebs are always doing strange stuff…but this right here might take the cake.
Real Housewives of Atlanta's Kandi Burruss revealed on her Instagram that she's already getting her son, Ace Wells Tucker, comfortable with using the potty. Oh, and of course she posted a picture of the baby on the toilet to go along with it.
The only problem is, Ace is only 4-months-old. What's the rush, Kandi? Can the kid even walk to the potty yet?