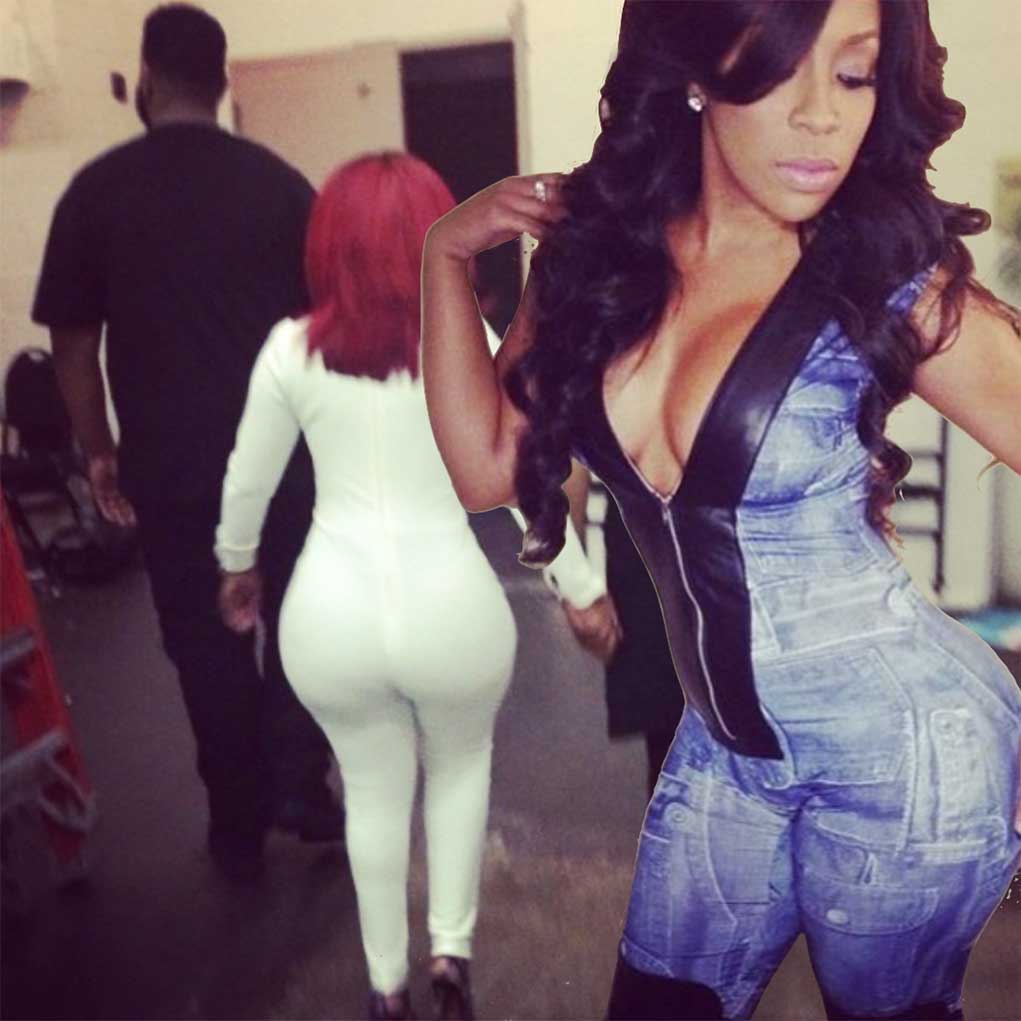 K Michelle is throwin' up the deuces to her fake cakes! Don't believe me.. Just ask Tyrese, who K Michelle recently confided in about her azz backwards decision based in her yearning "to be taken seriously when it comes time for business."
"I have like movies and different things [I'm working on], and I was having a real conversation with Tyrese — we're really like great friends. I was telling him about my butt, how I hate being type casted because my bottom is so heavy — not saying I don't love myself, but…you know.
Here's what K Michelle recently revealed about her booty issues:
"For me, and my career right now, and me doing business — like really being on the frontline in business — I don't need to have a man looking down at my ass when I'm trying to talk numbers. I don't need to not be able to get the role. Like, I wanna be in Jurassic Park! Let me be in Jurassic Park! I don't need to not be able to run through Jurassic Park because my ass is too heavy. Before the dinosaurs come to eat me, I need to be able to go!
I can't wear designer clothes. It's always a problem when it comes to designers and like when they have to get stuff to fit my body … I think the older you get you get tired of having to hop into your jeans!
I would say if you have the coins to put it in, have the coins to take it out. That's really what I would [say]. No, really — because it might be a phase! I would tell [other girls], don't go and do what you see people doing. But, if that's what you want to do — if that's the body you want — go get the body you want! Nothing is wrong with it. But, if you won't want it anymore — you just don't want it anymore!"