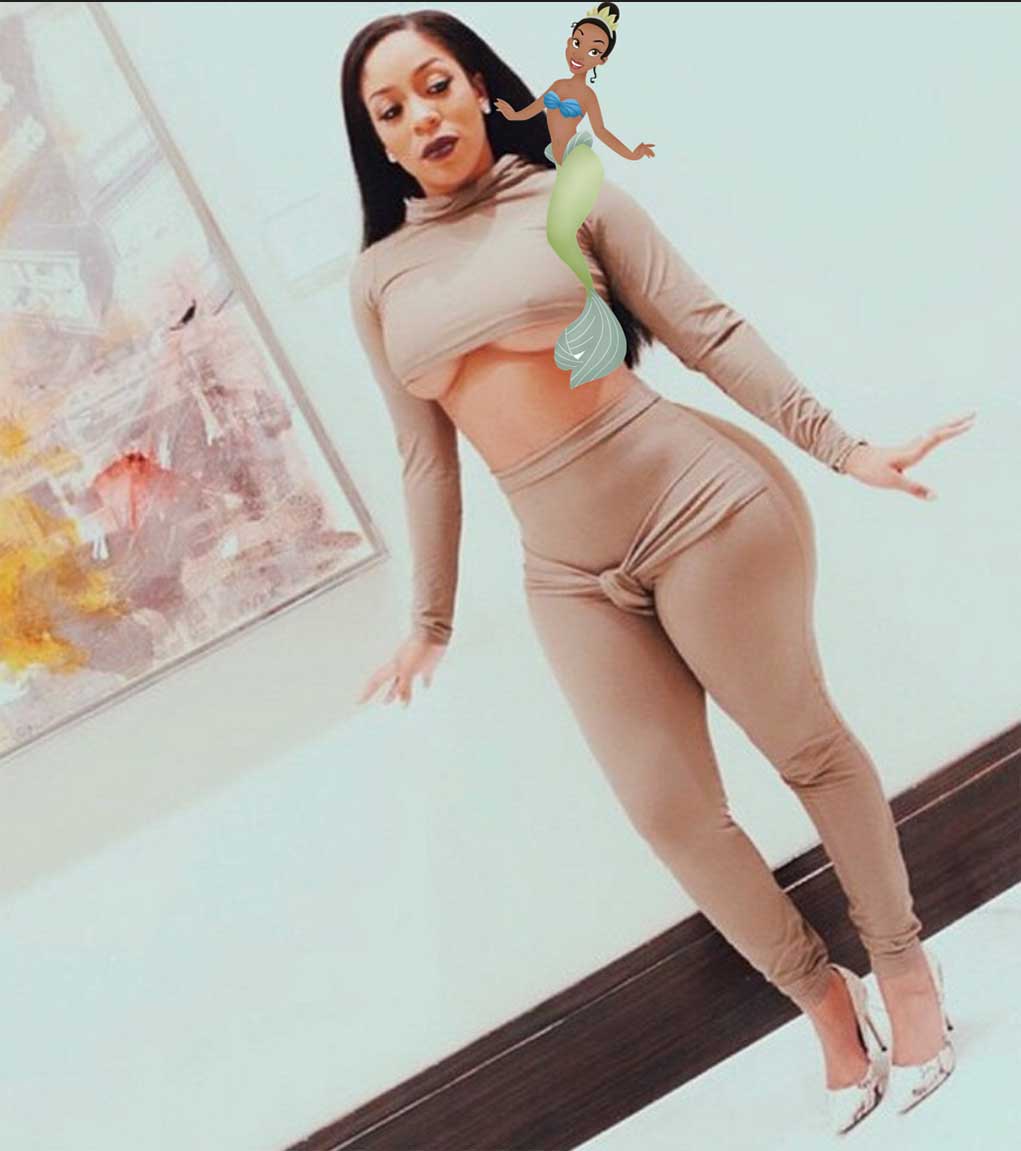 Either K Michelle has run out of promo ideas; is showing early signs of Rachel Dolezal's disorder; has accepted her luck in love for what it is; or just took a trip she ain't coming back from … You be the judge.
"I danced and laughed so hard tonight. For some Strange reason I've been very accepting of me. I love me." ~K. Michelle
From the sounds of what she put out there, K. Michelle's make-believe Mermaid-world would be a sea without race."I'm not black or white but I'm actually a mermaid," says K. Michelle. "After all these years I'm free! I'm ok with me." In the same breath, K. Michelle dropped word telling of her being done with dating Black men.
"A woman's job, is to nurture, perpetuate culture, and rules (not to challenge it), while the job of the man is to create it and or challenge it."
Here's what K. Michelle had to say:
"I love sunflowers, gummy bears, wild animals, and sorry I don't listen to R&B music right now, it just bores me. I love rock, country, men who wear tight jeans and have foreign accents.
I love me a handsome Caucasian man, I'm really not into black men right now. They can date outside their race, so can I!!! Where im from gangstas don't tweet beef and I actually love the size of my azz. I believe hateful instagram comments are for ugly girls who are losers.
I believe I'm not black or white but I'm actually a mermaid. I believe there is no talent required to be in the music industry. I believe the color of my skin shouldn't determine the genre of my music! I believe it's ok for me not to give a f**k anymore. I believe I'm supposed to motivate those I can. I believe In the power of a smile."
There is a lot of good black men out here but we have a lot of women who feel they want something better on paper (cars,money,status…)."