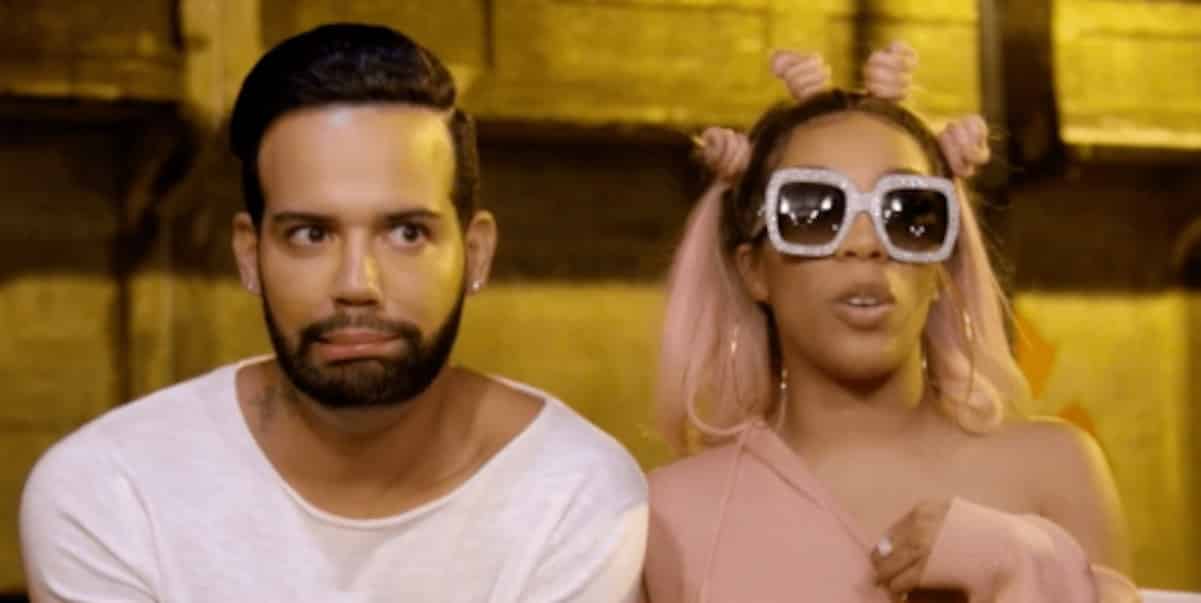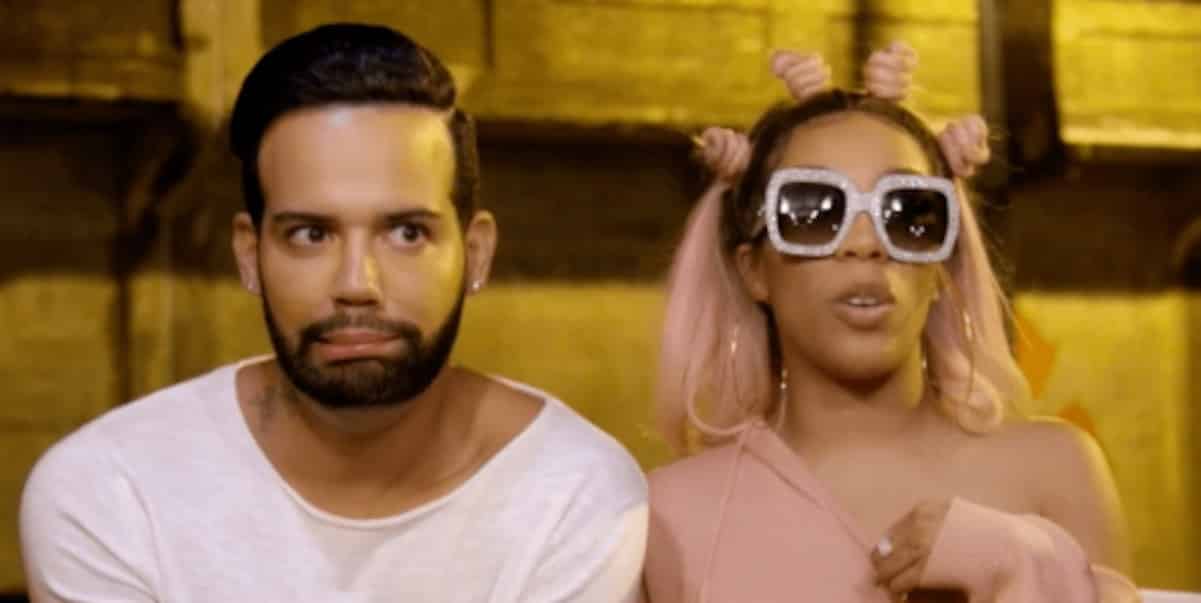 After K Michelle revealed she was in the hospital after her butt injections took a turn for the worst, the singer also made an Instagram post saying she realized who her fake friends were during her health crisis.
When asked if her BFF Jonathan – who regularly made appearances on her reality TV show – had gone to check up on her, K had this to say.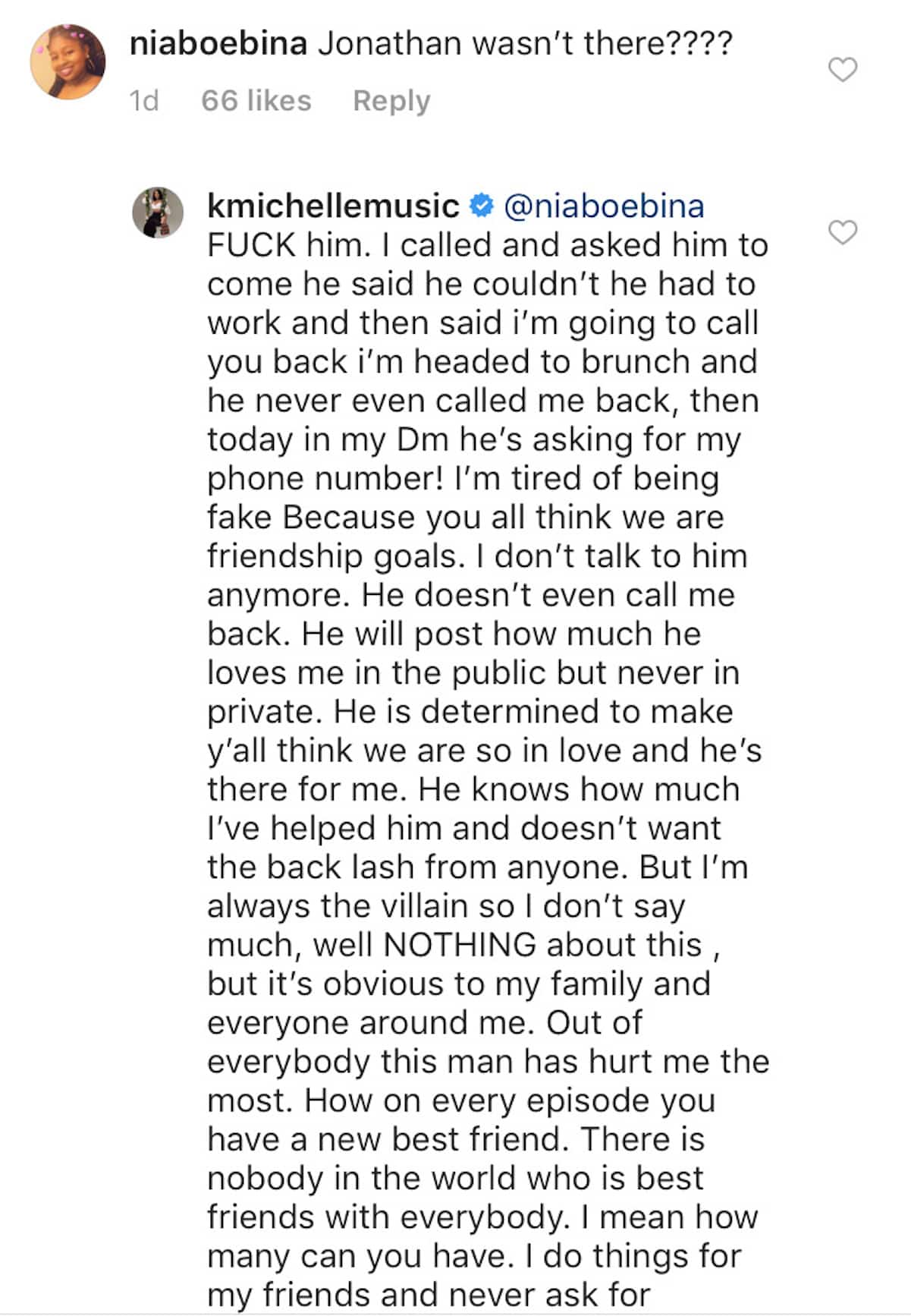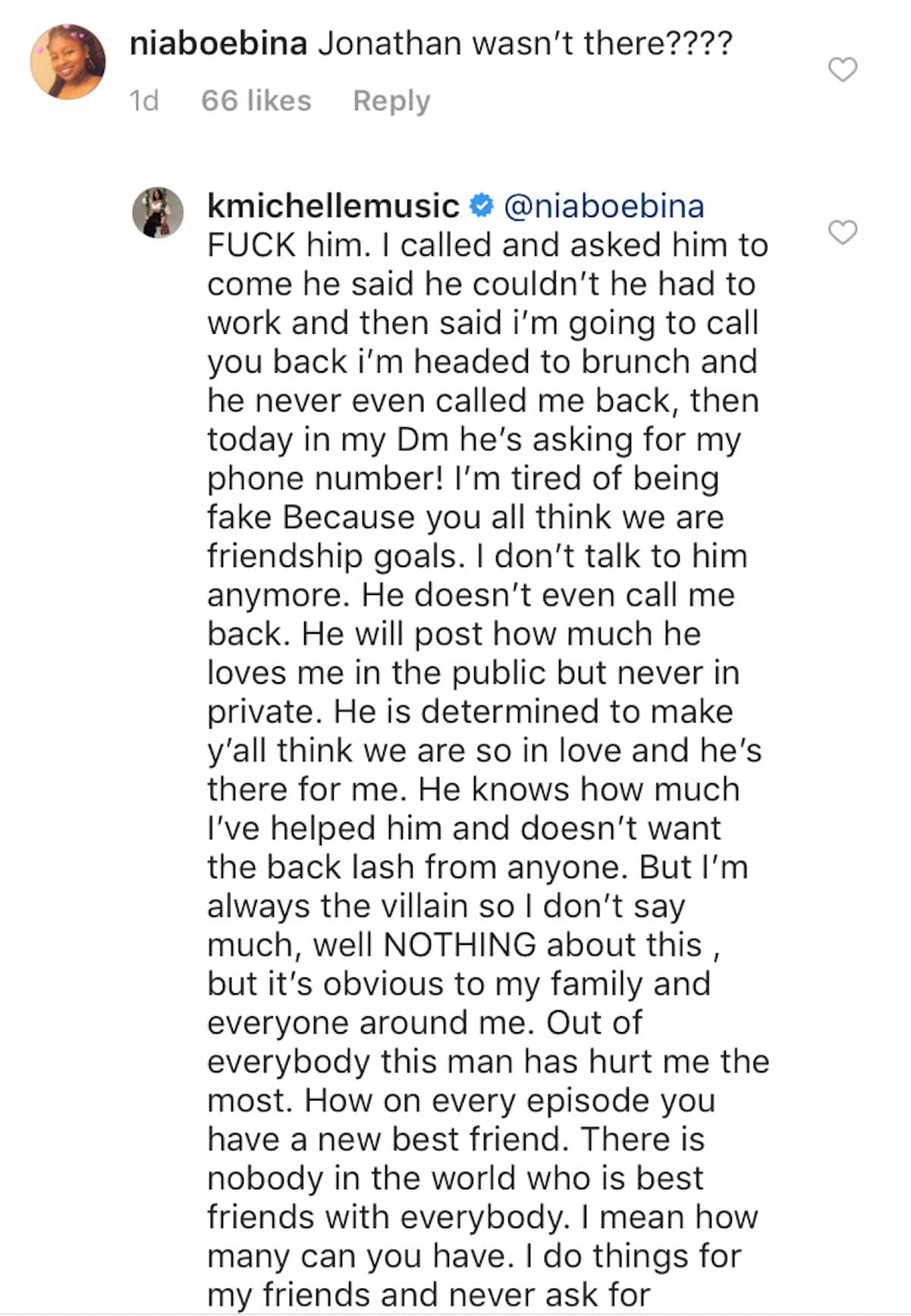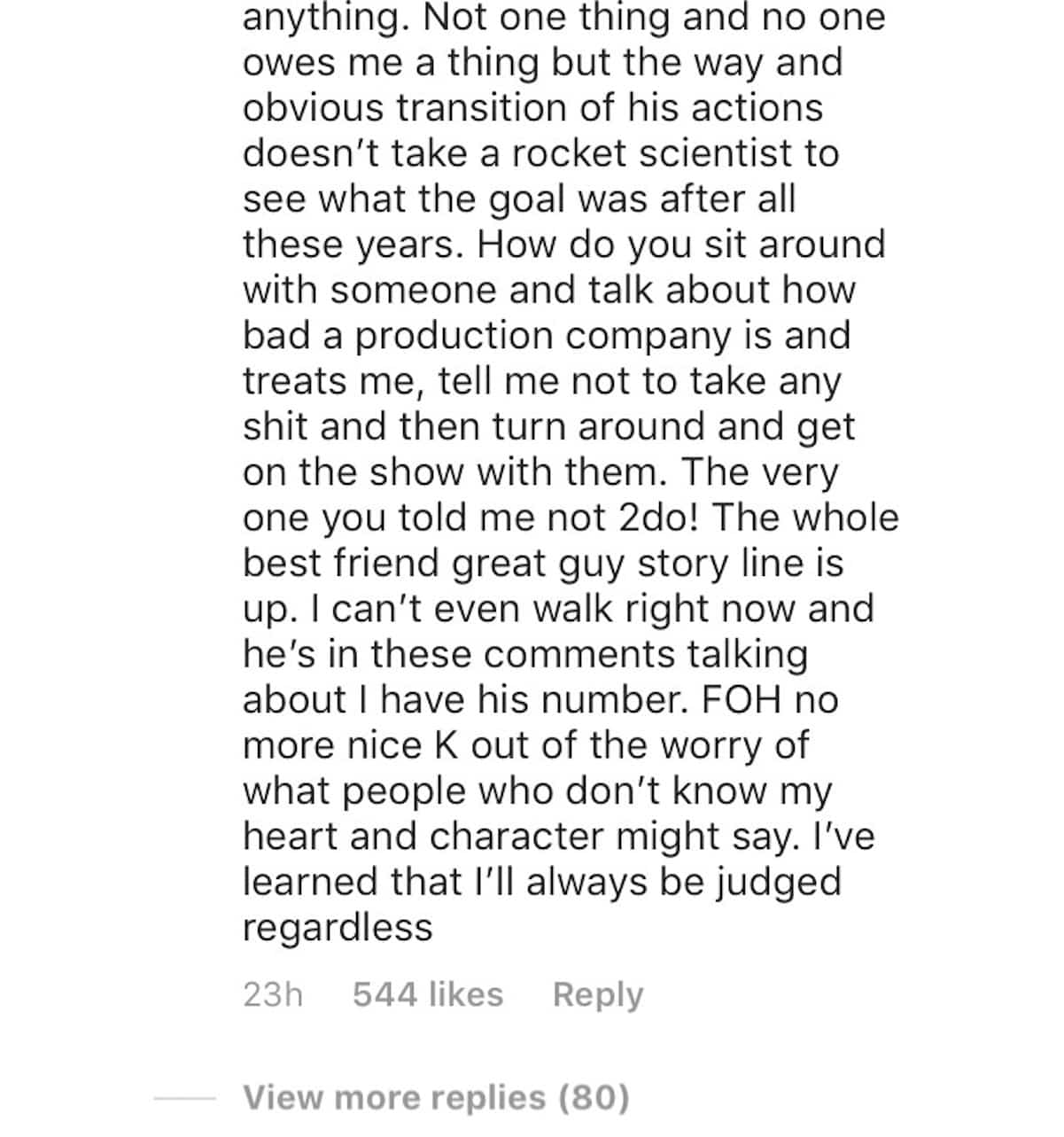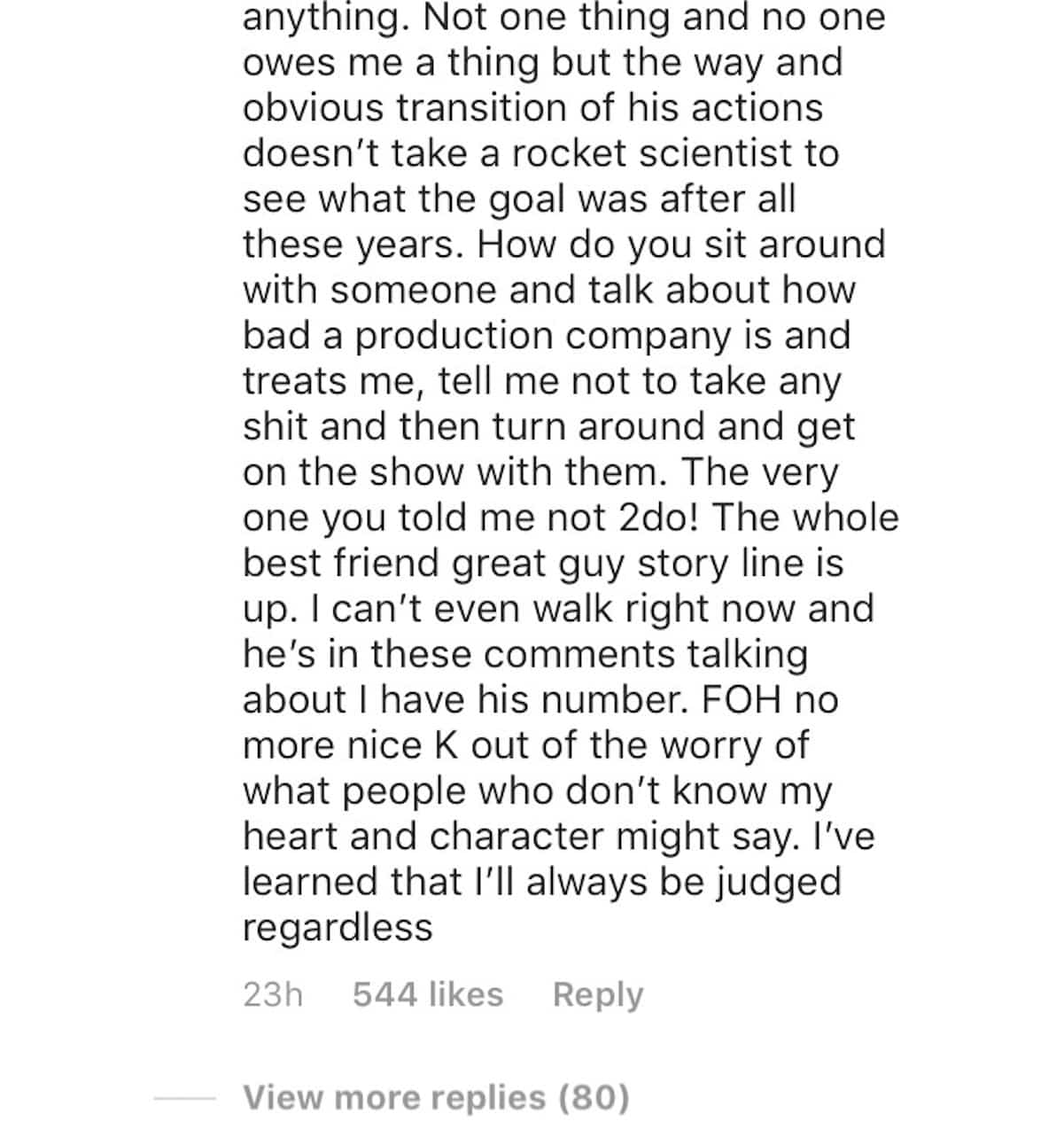 And Jonathan clapped back and DRAGGED her in the process: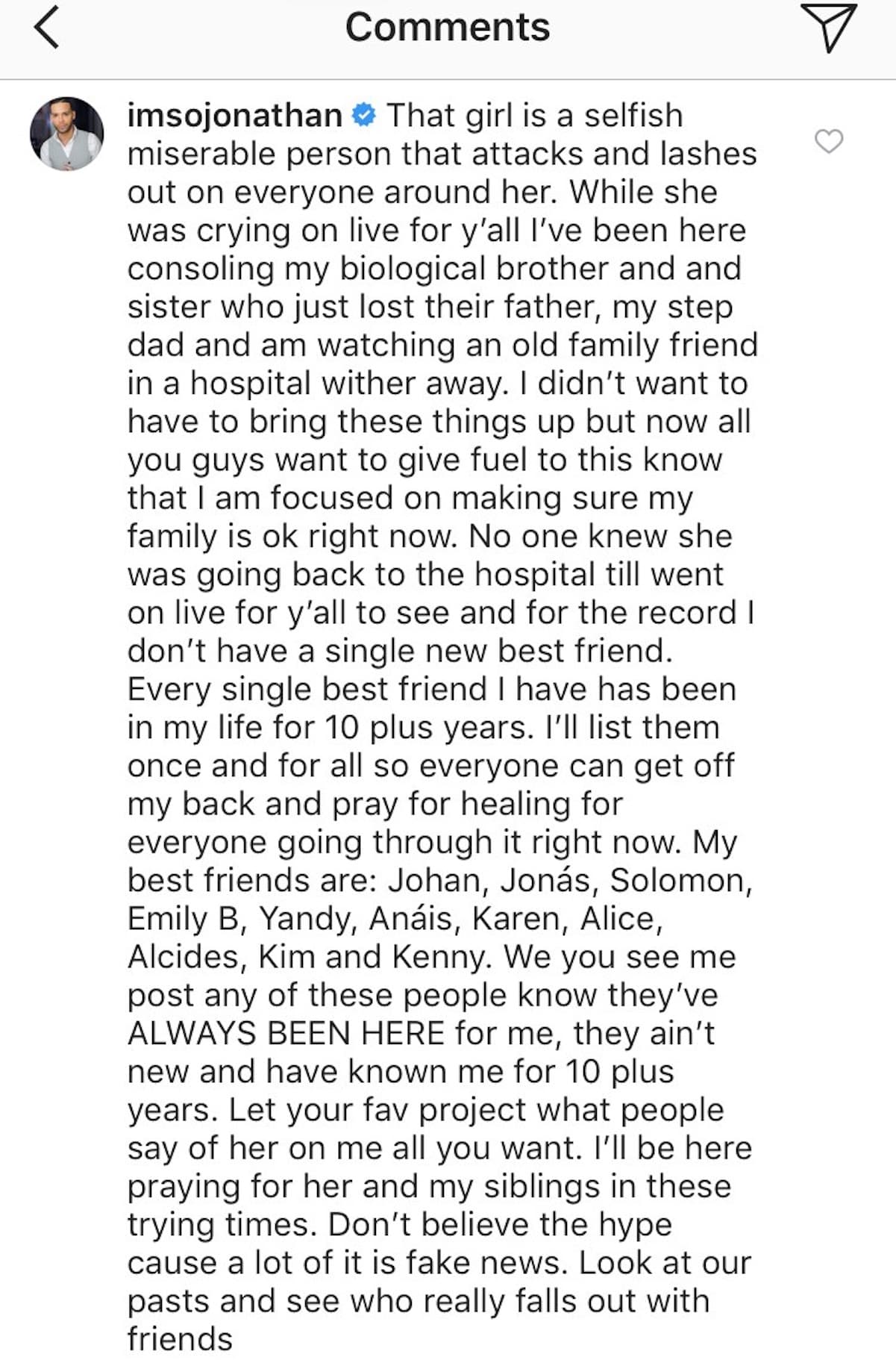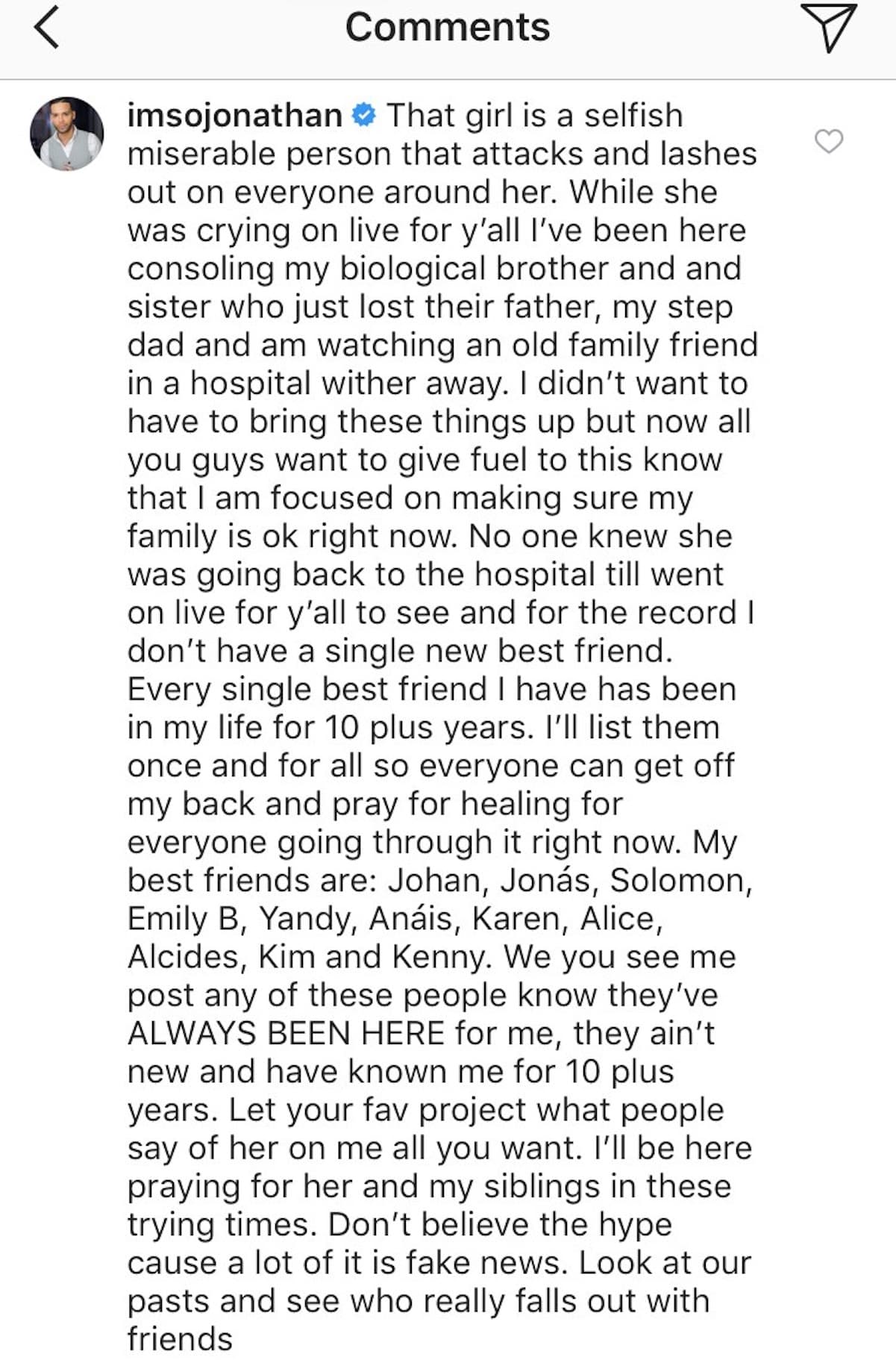 Whose side are you on?