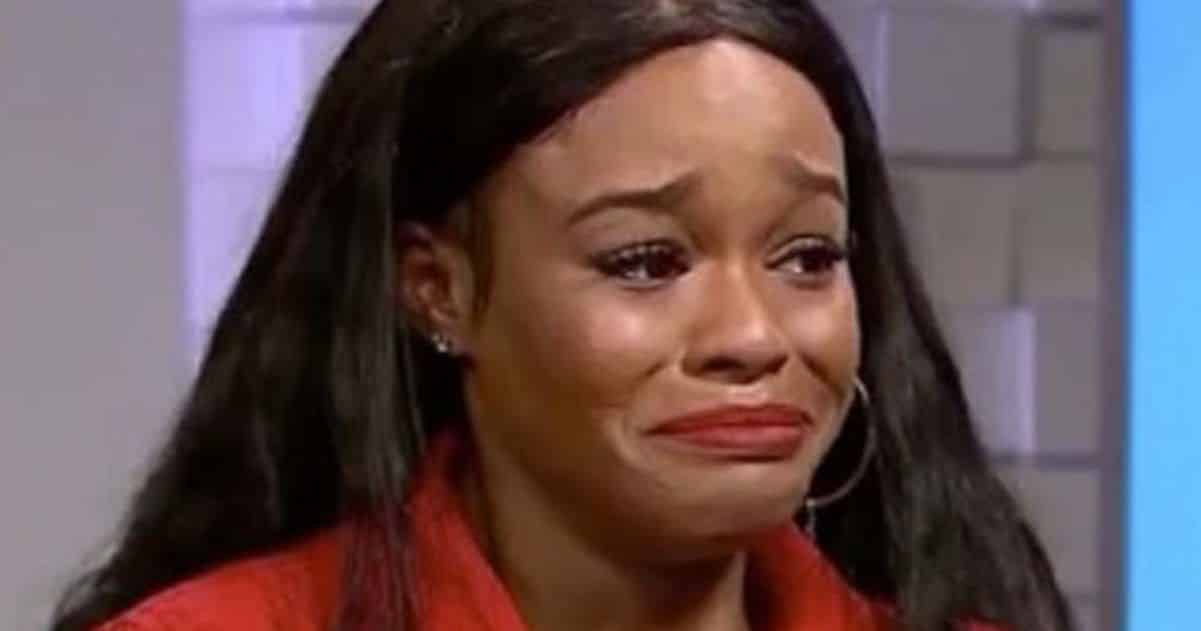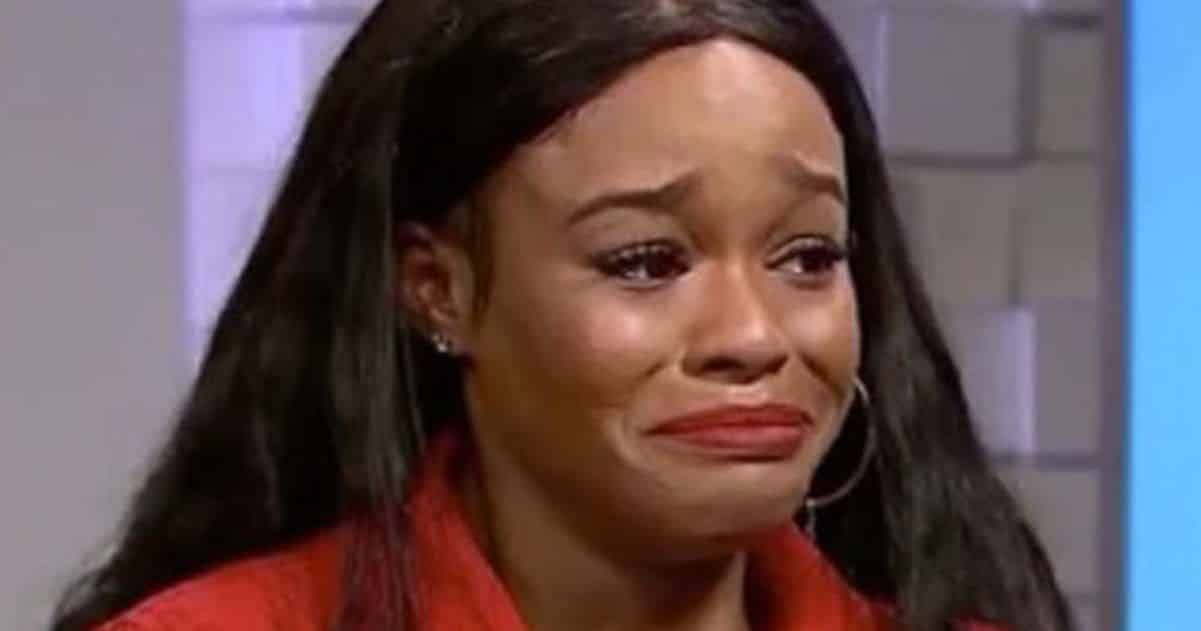 Azealia Banks made a series of since-deleted Instagram posts and a video saying she had just been the victim of sexual assault.
"One thing led to another…I just feel really dumb because it was partially my fault, you know?…I just feel like a dumba*s, such a dummy. I just want to f*****g disappear right now. I feel really bad. I can't even look at music right now. I don't want to let anyone down…I'm gonna delete all my accounts, because I'm embarrassed. I'm gonna delete everything, and I guess I'll just come back when I get it together. I just feel really broken down—just when I'm rebuilding myself as an artist. I don't know how to face y'all."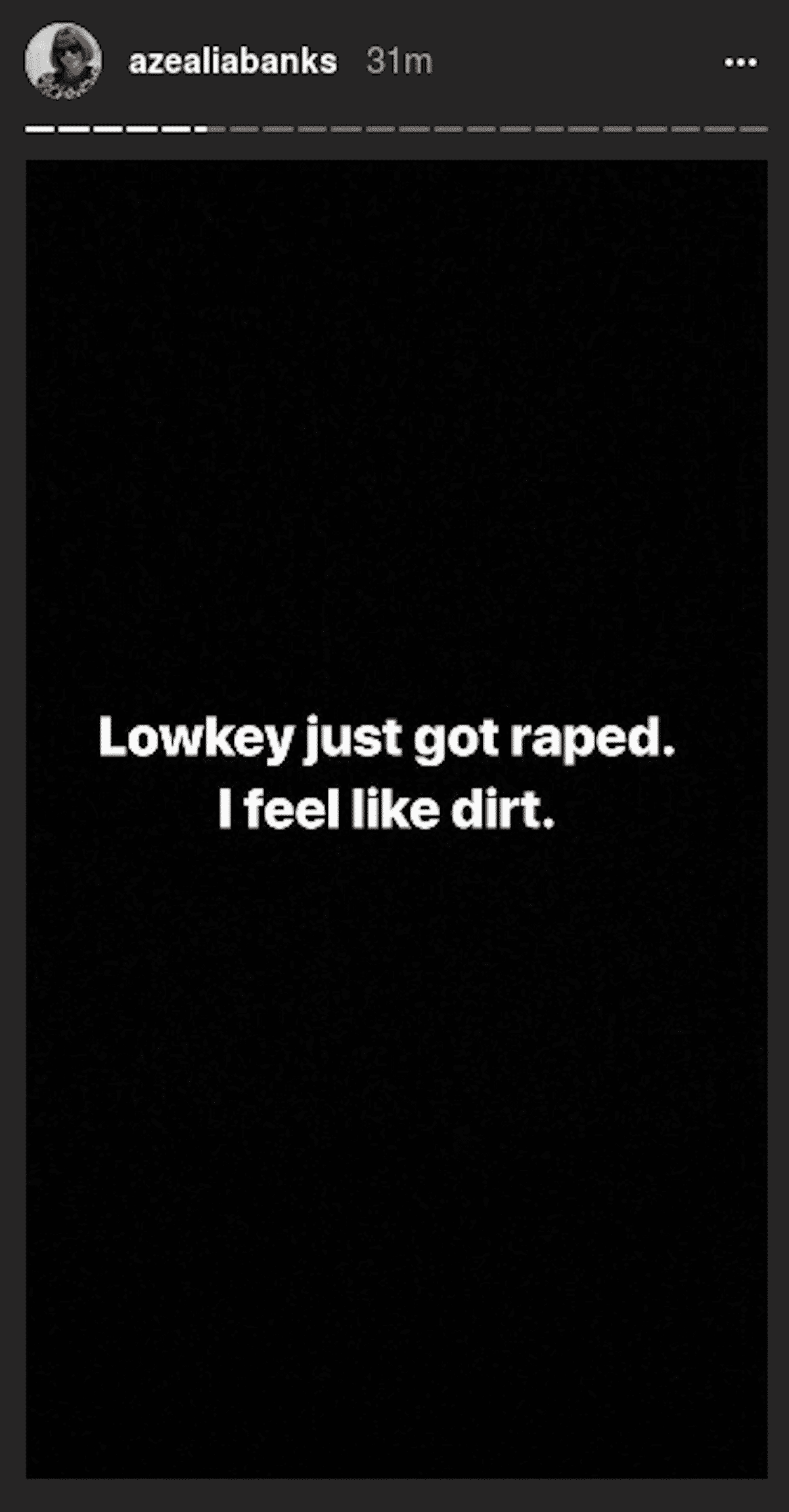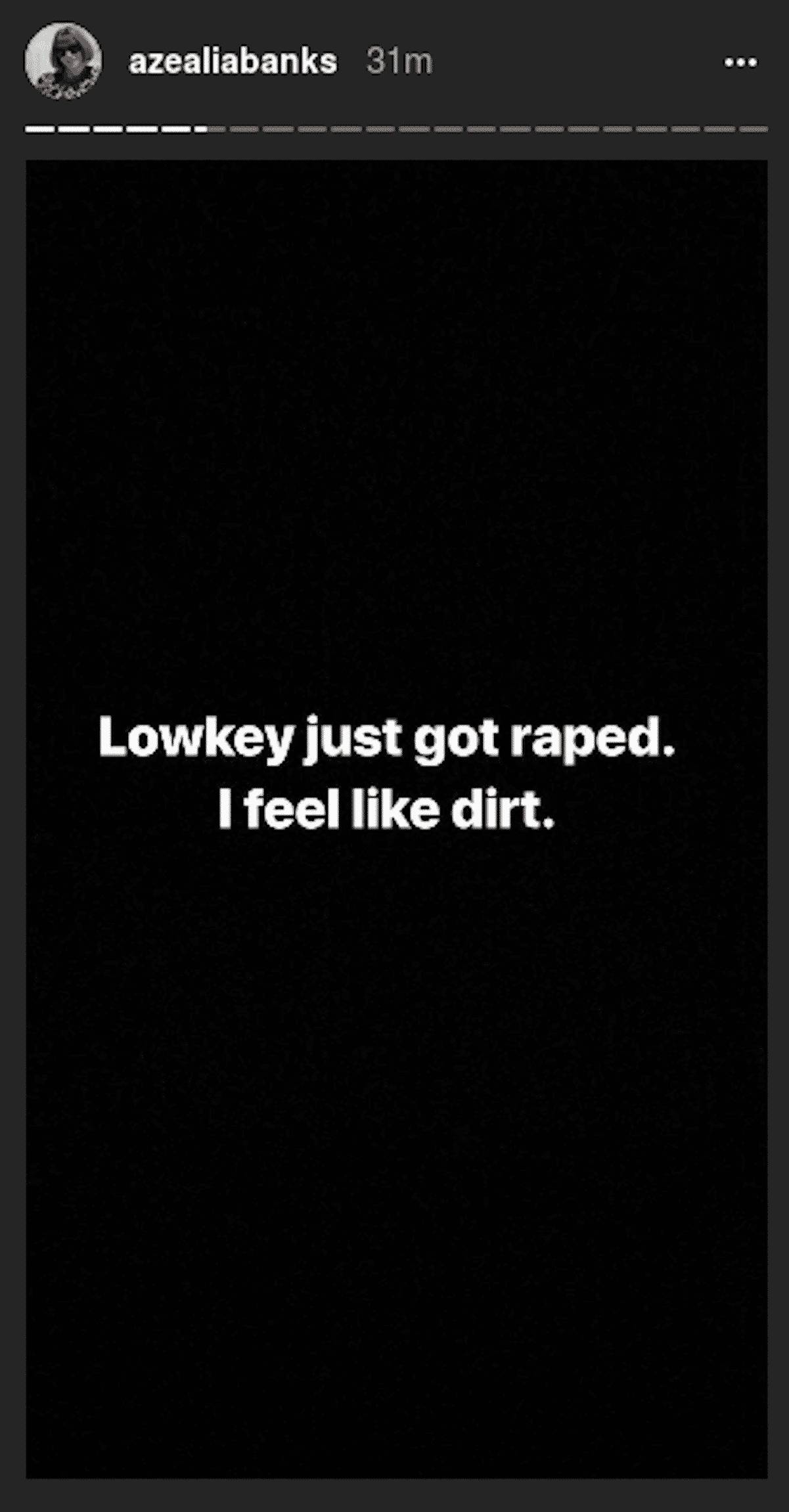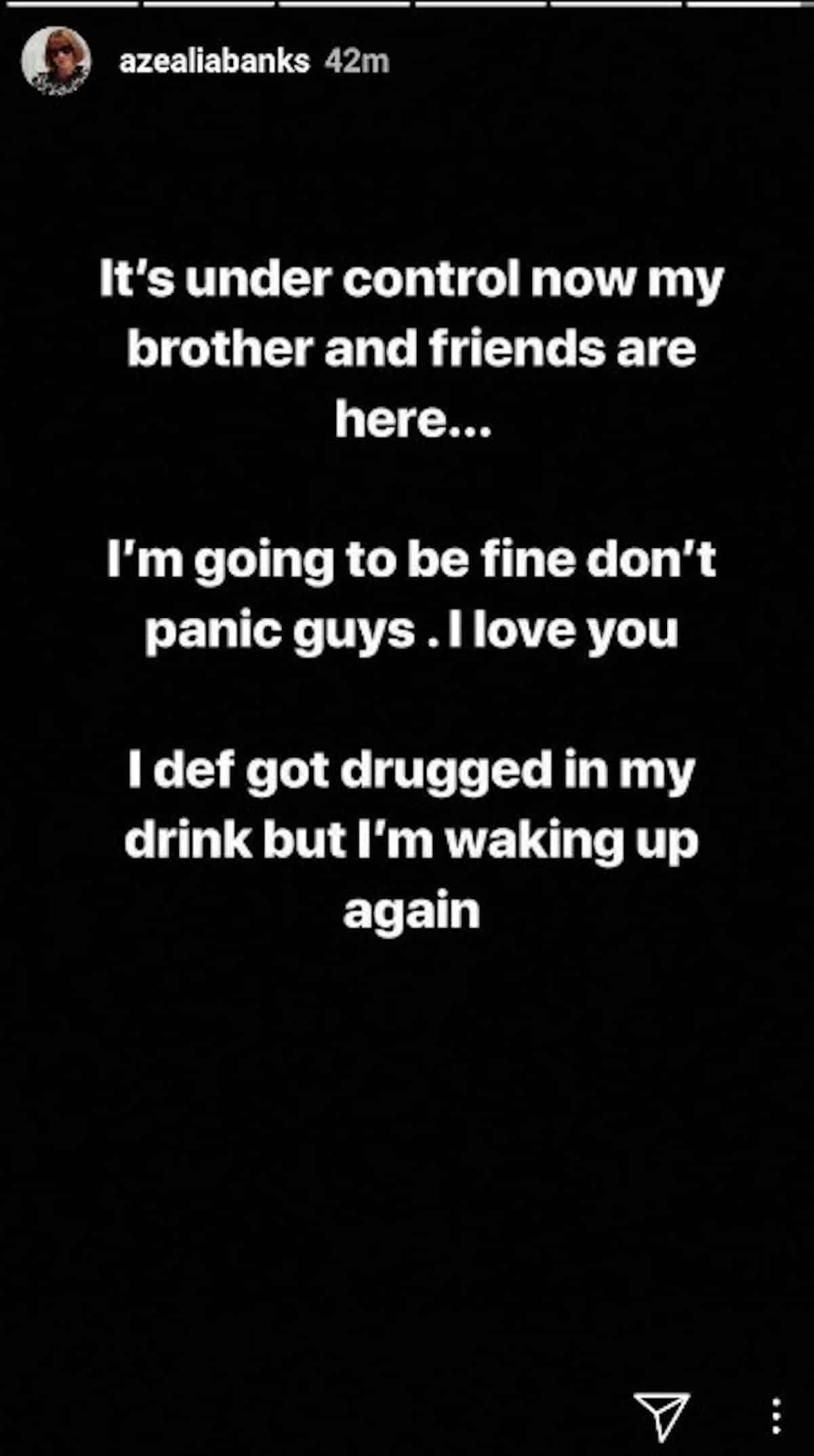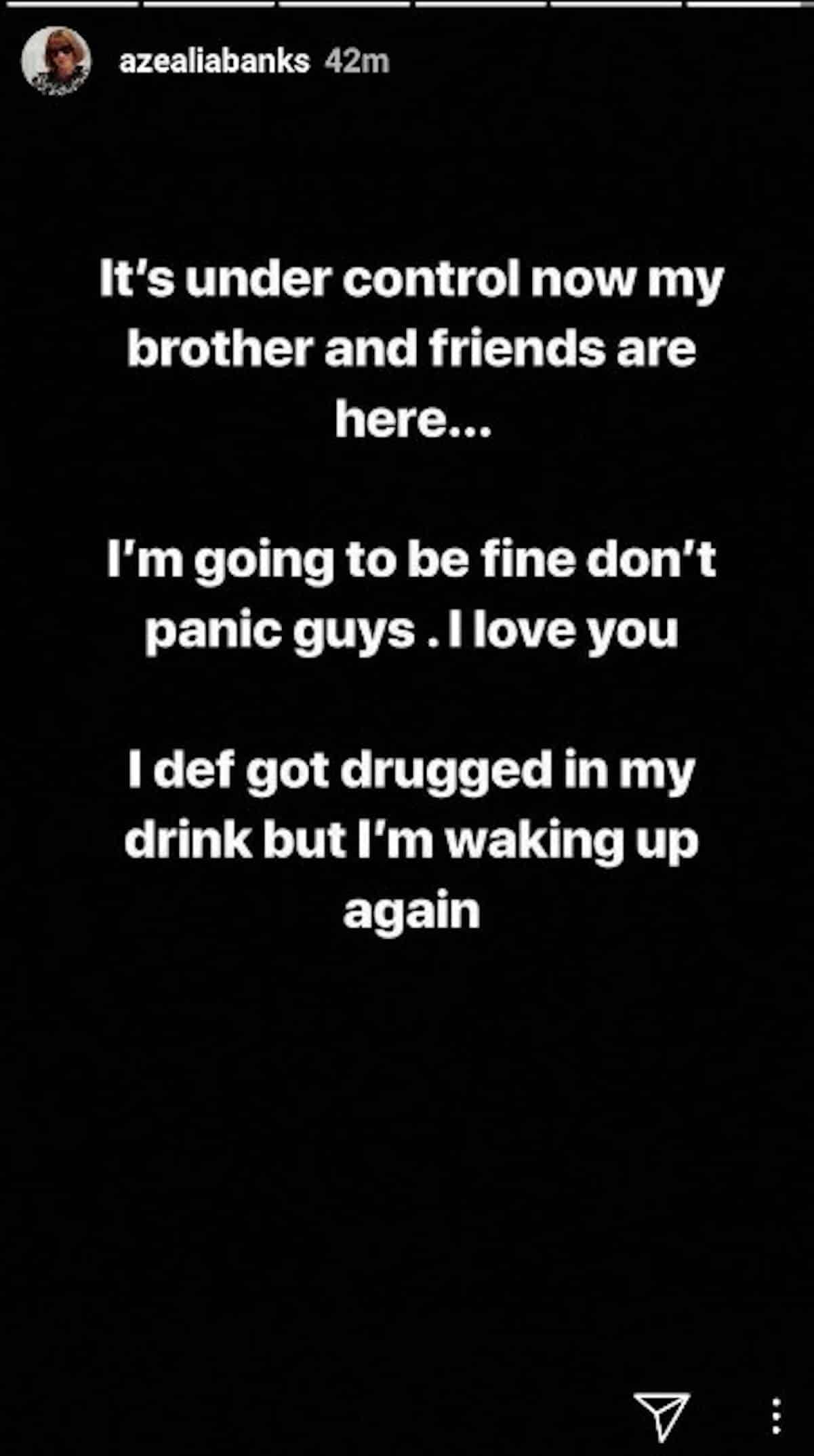 You can listen to the heartbreaking audio and her pleas for someone to pick her up after the alleged assault.