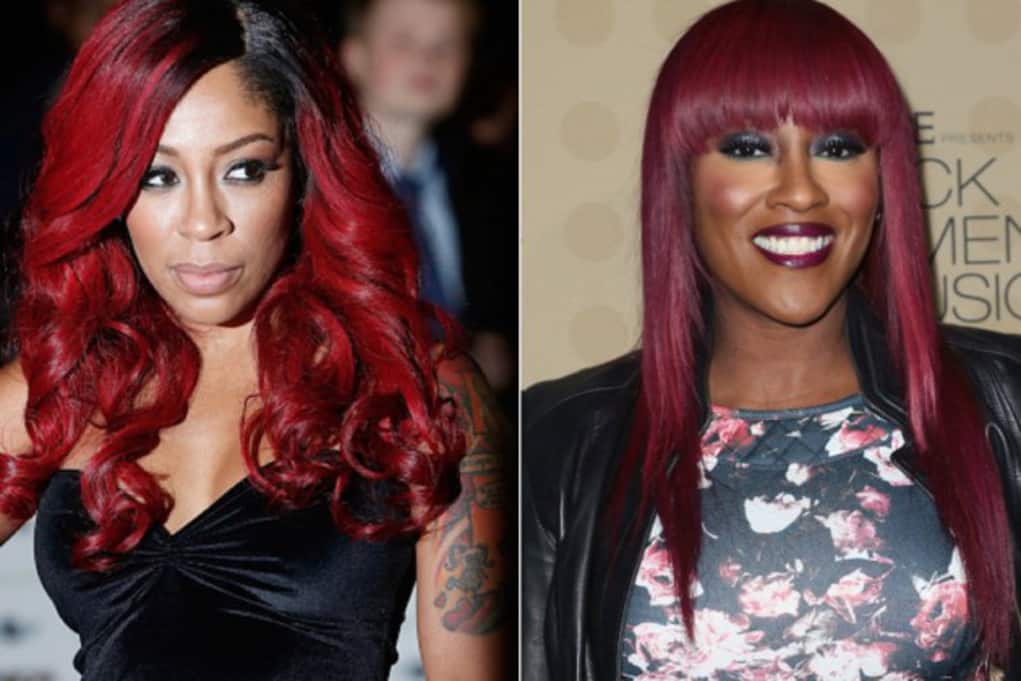 While on stage at the BET awards, K. Michelle was getting some shade thrown at her from Coko and she clapped back hard.
On Sunday, K. Michelle was performing at the BET Awards, along with archrival Tamar Braxton, and R&B legend, Patti Labelle.  Once notable singer, Coko from SWV, was watching the performance and trying to throw shade behind the shelter of her fans.
Coko was retweeting people on Twitter talking garbage about K. Michelle's performance.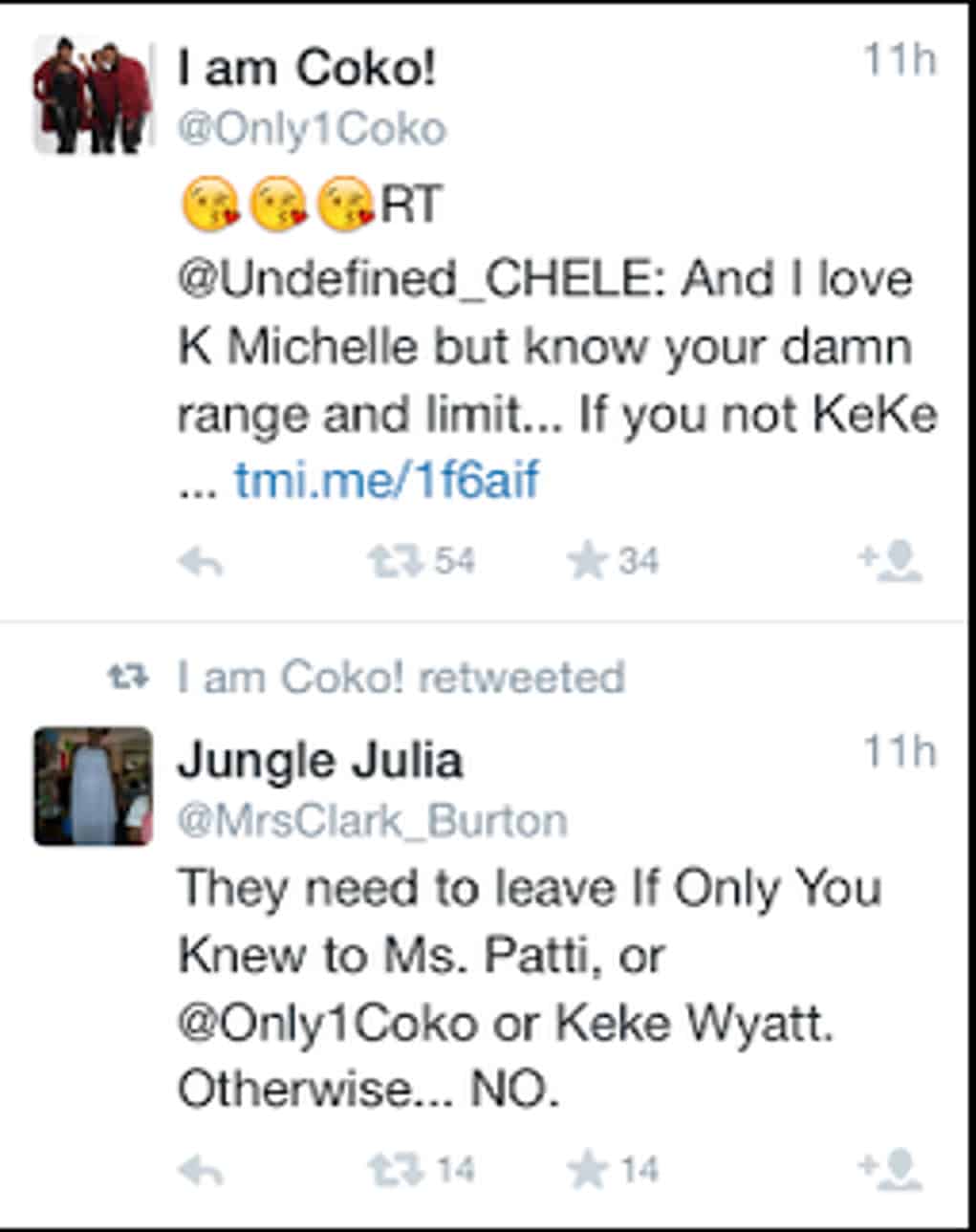 Never one to avoid drama, K. Michelle caught word and went back at Coko, "Coko but they didn't ask you or your chopped teeth to perform. Your at home. Stop trying it. Love wins."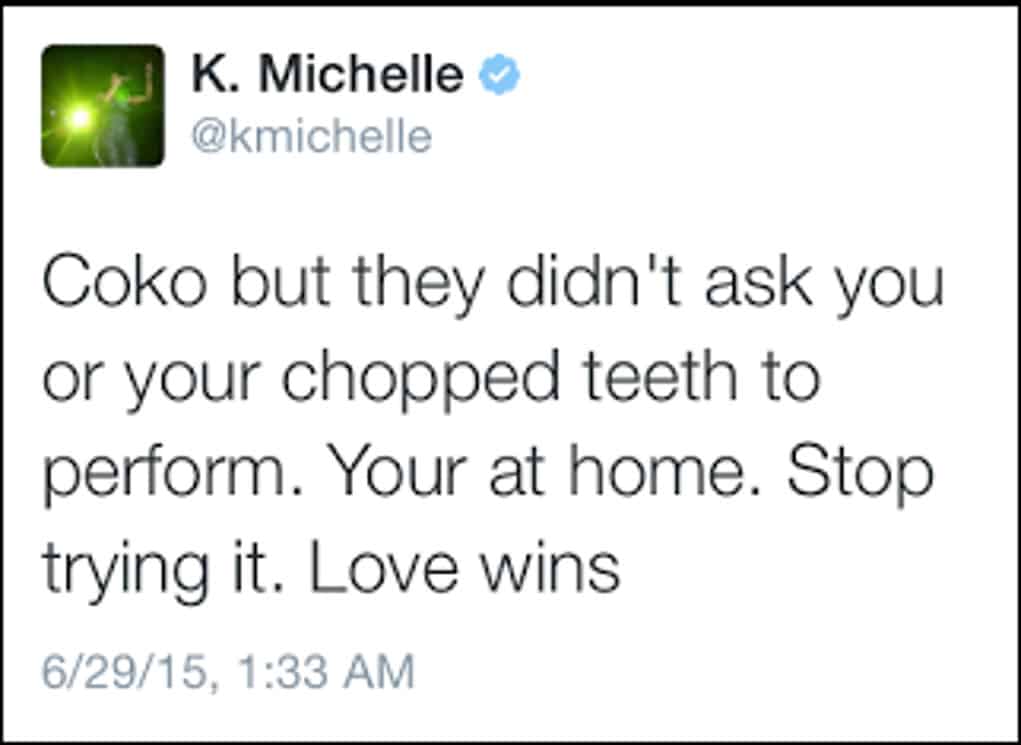 Got to chalk this up as an L for Coko.