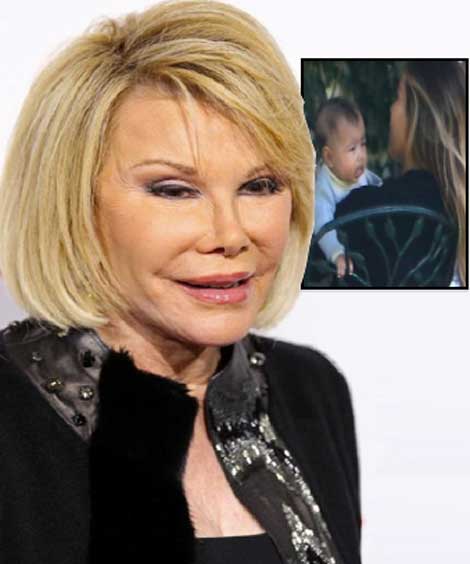 It's been barely four-months since California toughened its laws to protect celebrity kids from aggressive photographers — but lawmakers probably didn't see Joan Rivers coming.
Radar Online reports that baby North West recently became the butt of a tasteless Rivers joke.
Not long after Kim K brought her six-month-old to E! offices, where Rivers hosts 'Fashion Police', the 80-year-old crazed critic told her E! audience, "That baby is Ugly!"
Here's what Joan Rivers said about baby North:
"That baby is ugly … I've never seen a six-month-old so desperately in need of a waxing."
I think children and women ***not whores*** are off limits. What do you say?