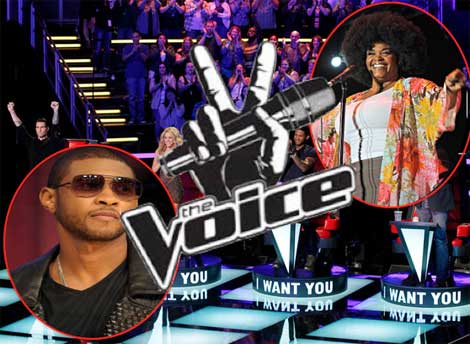 "Turn that joker up [and] walk out the room. Let them learn how to go to sleep." -Jill Scott, "Lullaby"
It's come to Justin Timberlake being crowed "King of R&B," Nicki Minaj following the likes of MC Lyte, and Tamar Braxton taking over a title once held by Jill Scott [back in 2001]. That could be why Usher decided to call on Jill Scott to join him on 'The Voice' — an invitation the songstress has accepted.
"When Usher calls, you take the call." -Jill Scott
Just as JT's vocals don't come close to Usher's voice, so too does Tamar Braxton not even compare to Songstess Jill Scott. Let's not forget just last year, while Jill released her 2013 'Lullaby' studio album [including lyrics "meant to be encouraging and nourishing to the spirit], Tamar was praised for her 'Love & War' teachings.
"Ain't a chick got nothing on me
I know I'm the prettiest girl in the world.
That's why they all be hating all on me."
-Tamar Braxton, "Prettiest Girl"
Here's what Jill Scott told Extra her venture into 'The Voice':
"That's my secret weapon, incredible, as a writer, as a musician, as an actress, all those elements really help to prepare artists."
Are Usher and Jill moving forward with a secret agenda to save music? I don't know … What do you think?