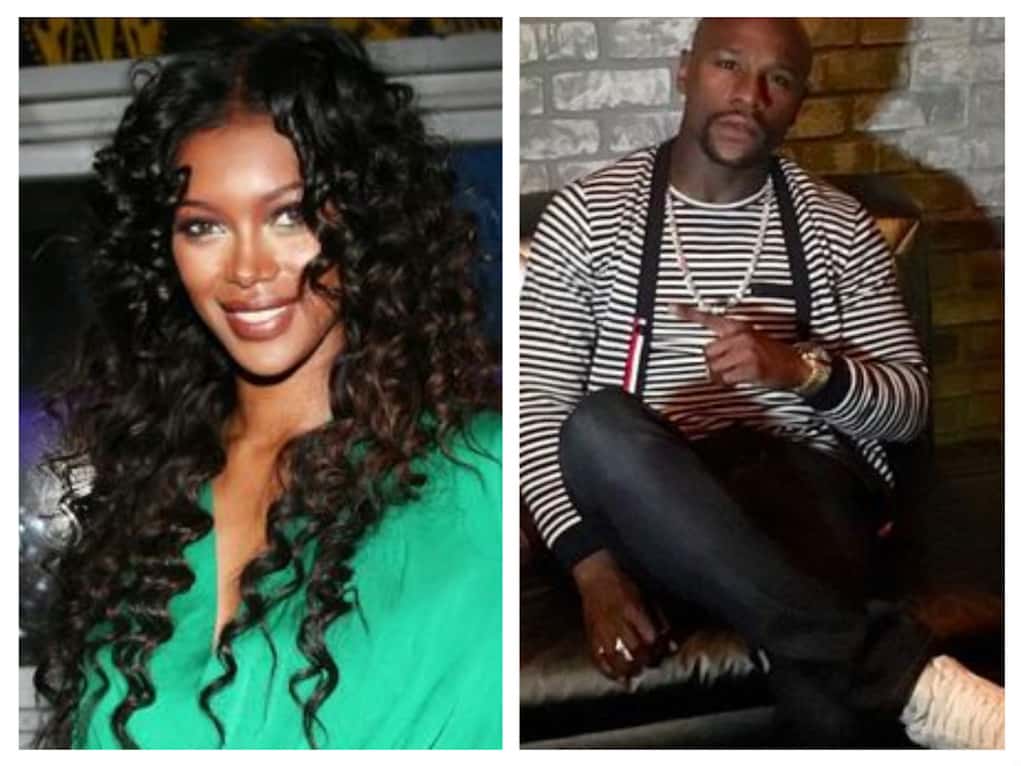 Floyd Mayweather's interview where he said All Lives Matter is coming back to bite him in the azz.
First, T.I. took shots at the champ in an Instagram post where he tried to school Floyd on why saying "All Lives Matter" is damaging to the Black Lives Matter movement. And now, model Jessica White is taking shots at Floyd, too.
Instead of trying to enlighten Floyd, Jessica went straight for the jugular and asked Floyd if all lives matter, why does he beat on women! Peep her post: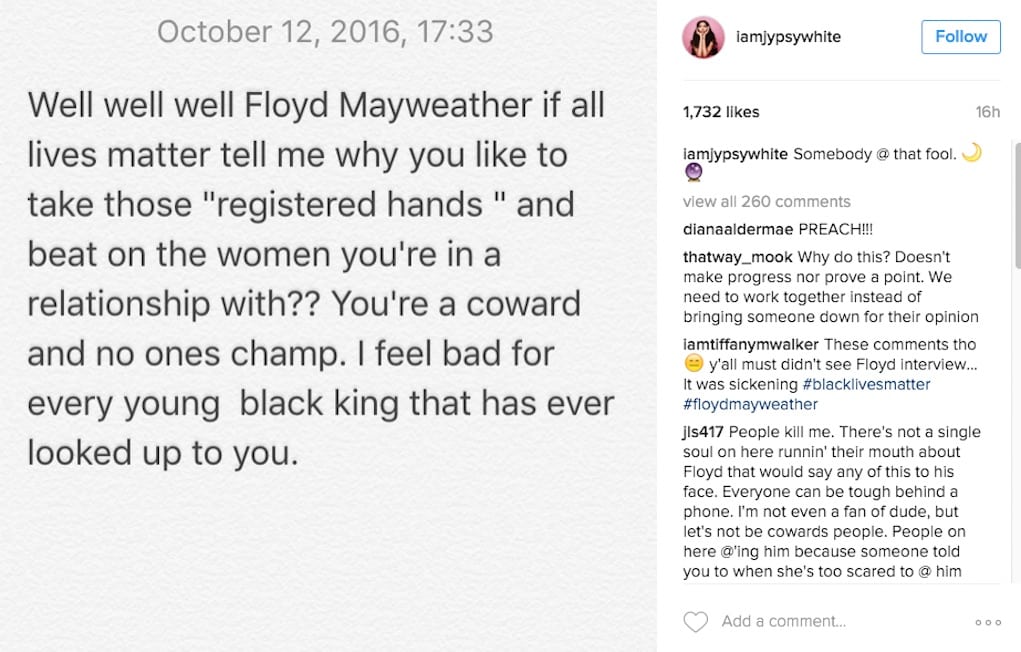 Floyd and his ghostwriter have yet to respond to any of the criticism.