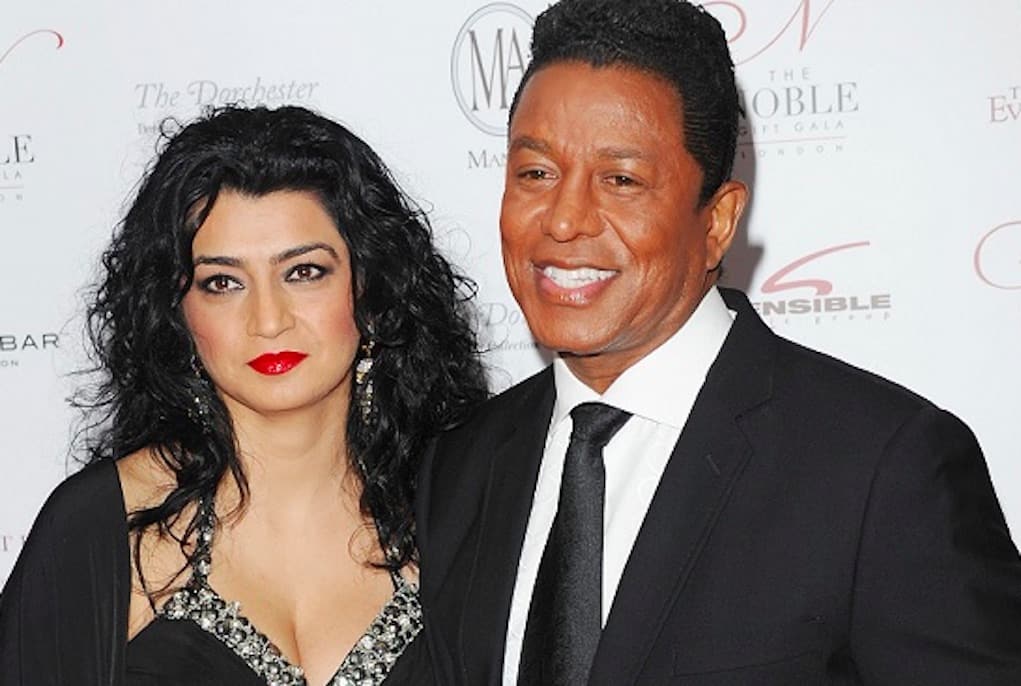 Jermaine Jackson's wife of 12 years, Halima Rashid, has filed for divorce. She cites "irreconcilable differences" as the cause and states they have been separated since November 28, 2015.
Even though the couple allegedly separated at the end of November, Halima was arrested in December for domestic violence. The couple reportedly got into a fight, and Jermaine was bit in the leg during the scuffle.
They don't have any children together, but Halima wants spousal support of course.
So she gets to kick his a** AND cash out on some of that Jackson 5 money? Jermaine must love taking L's!
This is Jermaine's third marriage. He was previously married to Alejandra Genevieve Oaziaza from 1995 – 2003, and Hazel Gordy from 1973 – 1988.