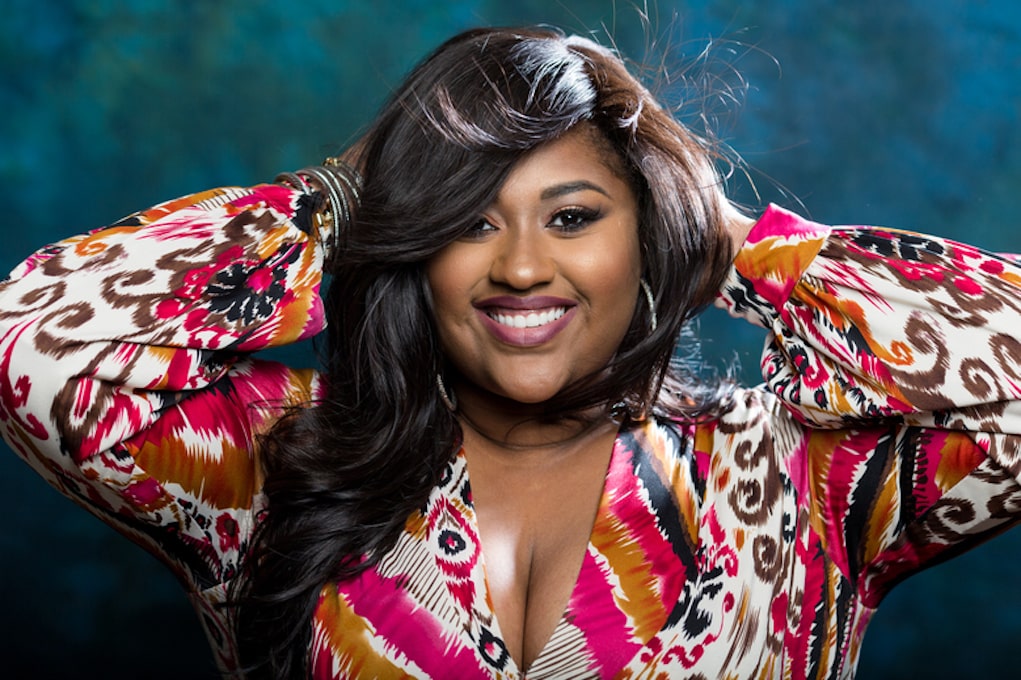 Singer Jazmine Sullivan turned the tragedy of a man's death into a way to shade him and call him thirsty!
Jazmine wrote an Instagram eulogy to Thomas "TC" Clay who passed away over the weekend. She spoke about how she "didn't know TC very well" but all the times they crossed paths he was "annoying"!!
She continued telling stories about how she accidentally gave him her number, and about the time he made up an entire "5 minute song" about her.
She then ended the post by saying TC was probably still crushing on her from heaven SMH.
It's just plain tacky and disrespectful! Read this mess: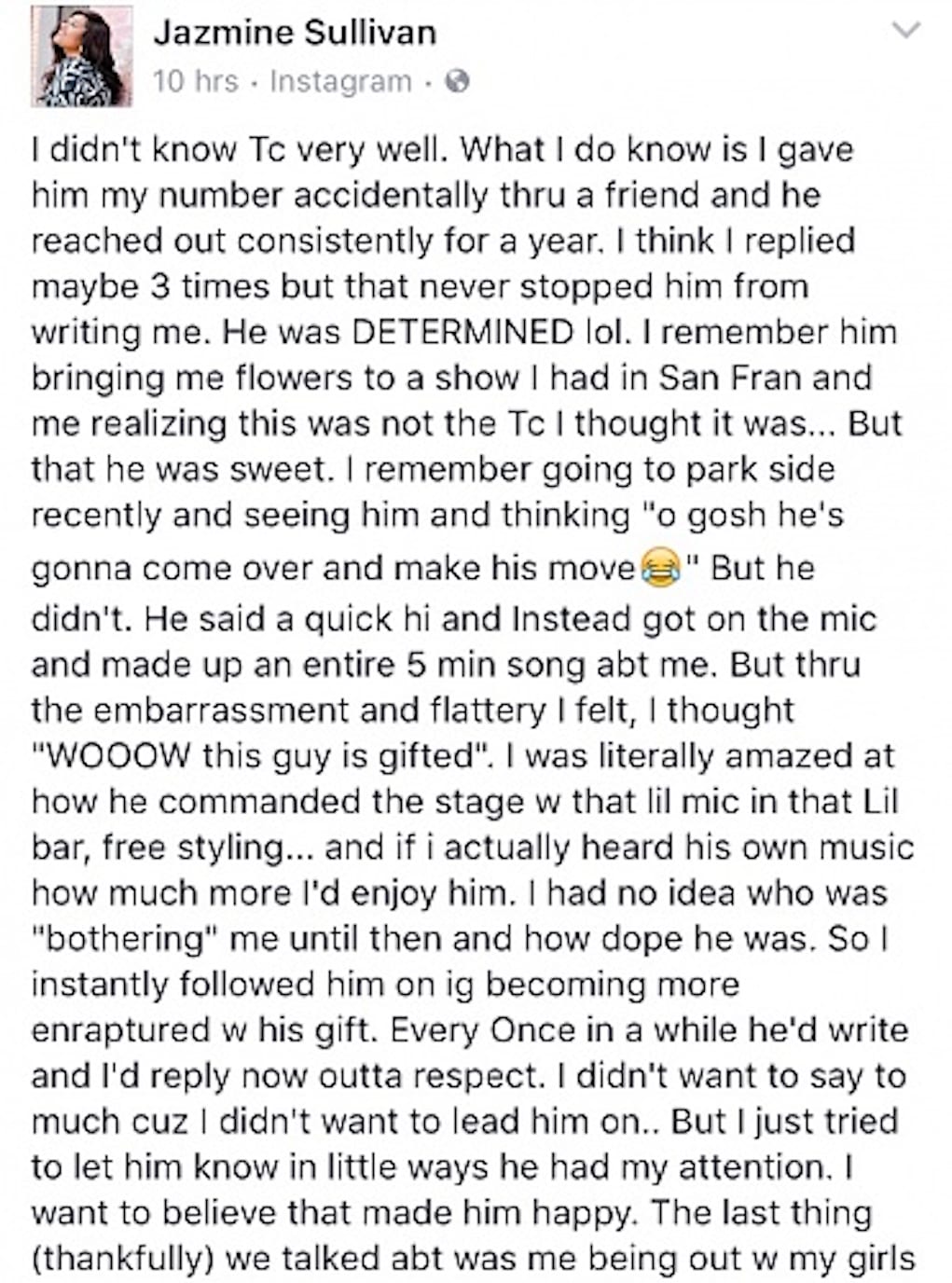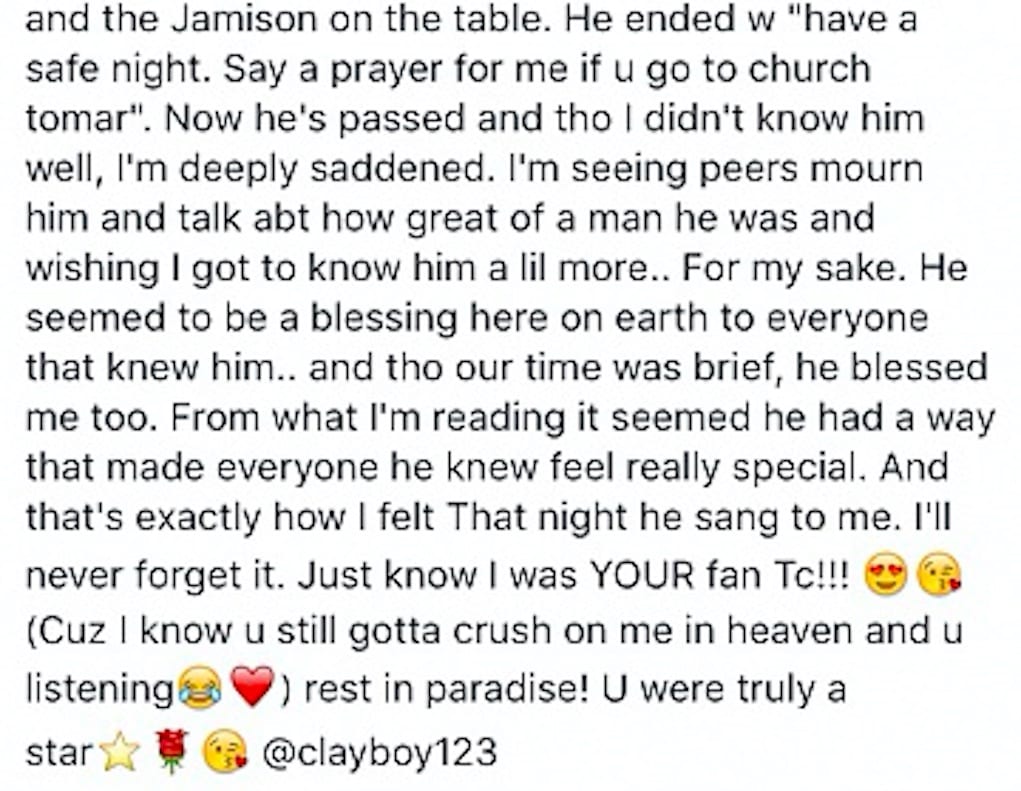 Jazmine got dragged so hard by her lace front wig, she was forced to delete the post.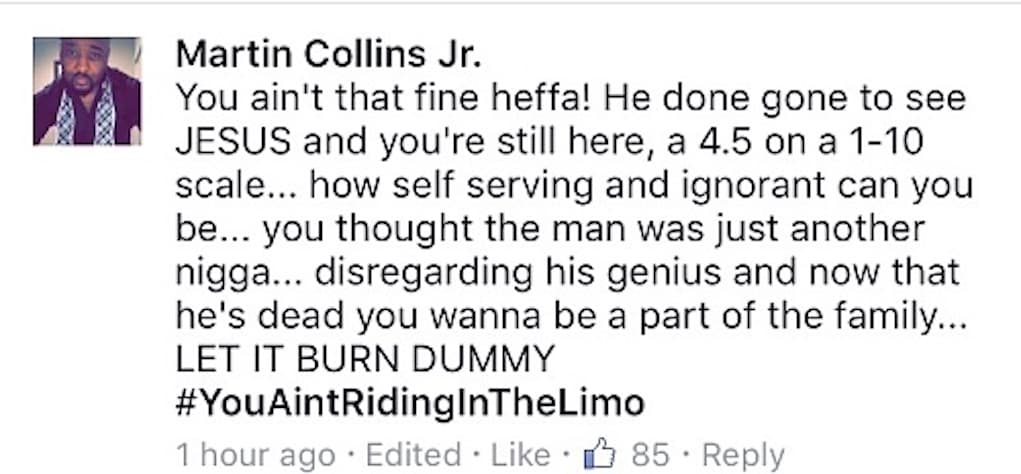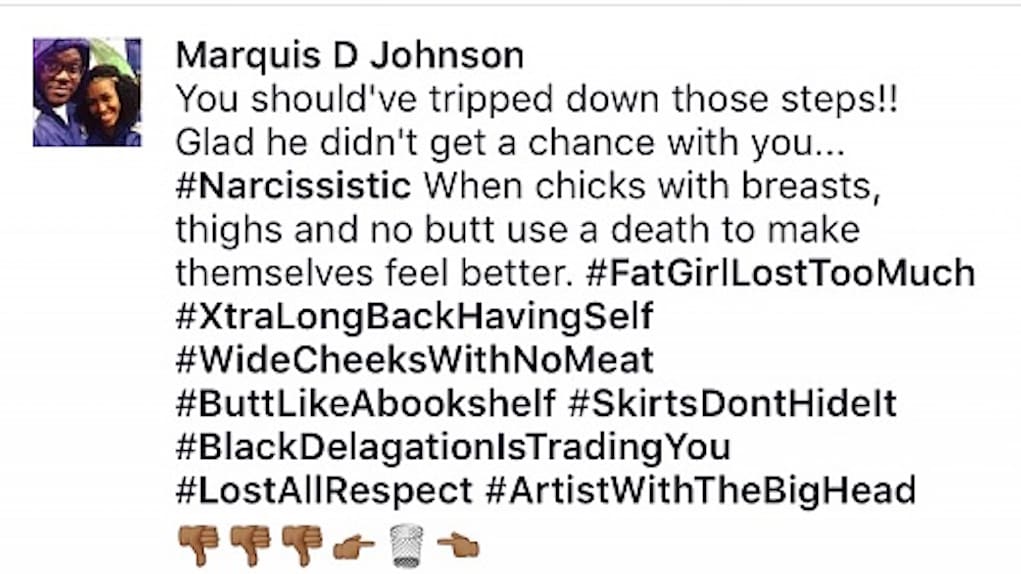 Do you think the singer was being insensitive?