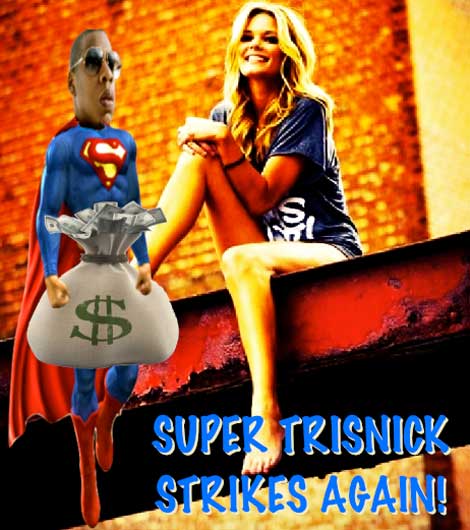 Claudia Scheelen Latest On The List!
Jay Z's game has to be some of the weakest set of loser moves known to man. Know why? Because he never had it in the first place. Don't believe me.. Ask Nas!
"Foxy got you hot 'cause you kept your face in her puss. What you think, you getting girls now 'cause of your looks?" ~Nas
That's exactly why Shawn Carter has obviously become the target of female hustlas … with the latest one reported to have landed a spot on Jigga's payroll being Claudia Scheelen, who said this:
"I was with my girlfriends and he sent over a drink to us – he had this huge bottle of Ace of Spades champagne, it must have been six or ten litres. He told me 'I've been all over the entire world, but the girls in Antwerp are the prettiest girls.' He didn't mention Beyoncé or Blue once."
But now is saying this: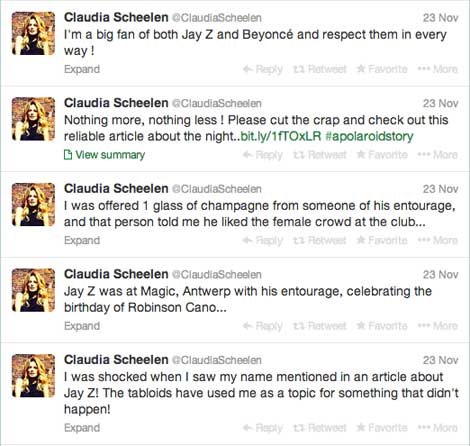 NUFF SAID!