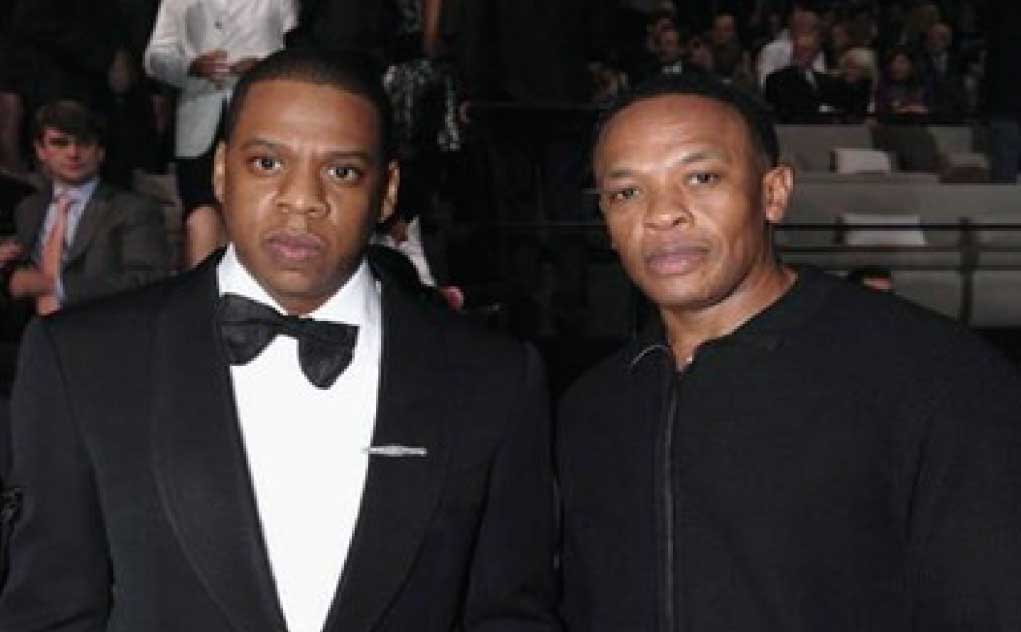 HSK Exclusive – The current state of Jay-Z's mind has fallen under intense scrutiny after sources say Mr. Magna Carter "had to be restrained" from delivering an unnamed reporter with a Brooklyn beatdown! Jigga's trigga? According to an insider … That would be none other than "needling" inquiries into his music-streaming Magna Fail, Tidel.
"The reporter was probably planted by a rival music mogul, who is working on a similar venture with a much bigger company."
An insider exclusively tells HSK the reporter may have been repp'in Bloomberg Businessweek. This tip comes shortly after Tidel saw its second CEO step down just in the past few months, apparently leaving Jay-Z to go down with his sinking ship while streaming an epic loss of $56M: "His entire investment," OUCH!
"He set out to save the music industry from the economics of streaming, and make himself a fortune in the process. So far, Jay Z is doing neither."
According the tunes streaming from J's competition, Tidel is coming up empty with just 800,000 in paying subscribers reported:
"About 11 million people have signed up for Apple Music's three month free trial period so far, of which 2 million people opted for the $14.99 per month family plan. Currently, Spotify has 85 million active users and 20 million paid subscribers across 58 markets. And Pandora reported 79.4 million monthly active users and 3.91 million paid subscribers as of June 2015."