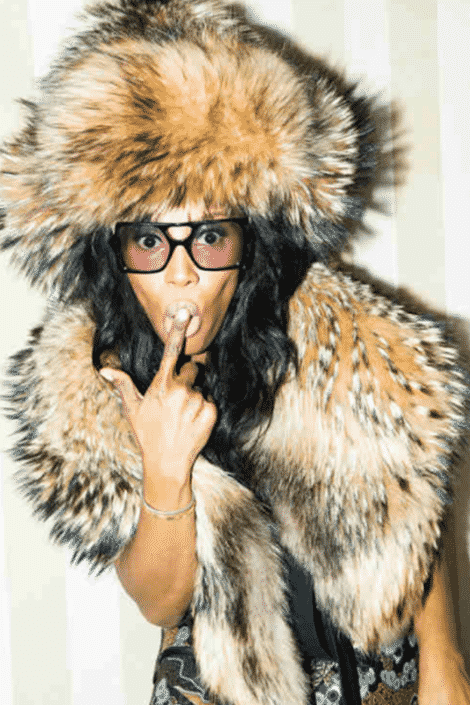 Jigga Served, Styled, & Smashed By June …
HSK Exclusive – June Ambrose is being exposed as Jay Z's longtime secret jump-off — going back as far as 2005!
You may remember the 'stylist to the stars' from her short-lived reality show, 'Styled By June'. Now, an insider reveals during June's VH-1 gig, she was caught on camera delivering clothes to Jay Z at his Tribecca penthouse. AND, we're told the clothes weren't the only thing June was serving up to the rapper!!!

"June Ambrose plays the happily married fashionista business woman, but she's no different than all unknown wannabes who are smashing their way to the top."
Here's the drop:
"June and Jay Z have been smashing for many years … right under Beyonce's nose! Jay Z nicknamed June the 'The Architect of Style', and gave her a show on his Lifestyle blog 'Style Boost.' June is the person responsible for having Jay Z looking like the gay Vogue editor Andre Leon Talley, with all the scarves. Beyonce's gay wardrobe stylist Ty Hunter would confirm that."