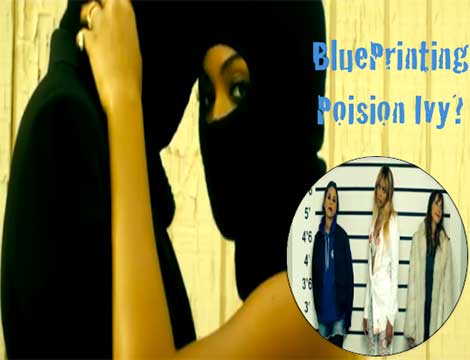 Sex, Drugs & Violence…
The Carters have sold out, once again! This time, Jay and Bey have made their own personal contributions to the continued stereotyping of a marital union between a Black couple! It went down in the short film 'Bonnie & Clyde' released over the weekend, to plug their upcoming "On The Run Tour." The flick, with Jigga portrayed as a drug kingpin, doesn't miss a beat in Beyonce raising the bar as the worst role model for our young girls.
"Who wants that perfect love story anyway? Cliche… Cliche… Cliche." ~Beyonce
Know why? Bey's packin' guns, blasting bullets, baring bruises, stripping, running from po-po, and dodging gunfire… all because she loves her D-Boy, Jigga. Queen Beysus has even taken on a role that seems to be ripped straight out of 'Set It Off', pulling a bank job. On top of that, The Carters are apparently glorifying being on the run from the FEDS. This, while rapper Rick Ross uses the disrespectful lingo he knows best… seeming to refer to Bey as a b*tch.
Take a look:
http://youtu.be/lNcJg5svv9A