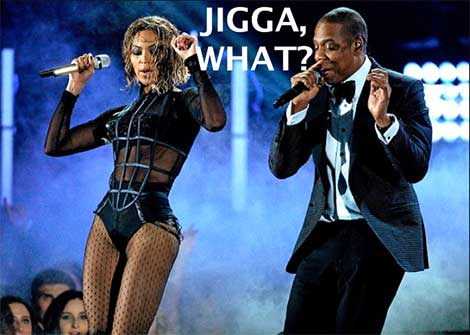 It looks like Bonnie and Clyde's 'On The Run' hustle has gone bust… and the tour hasn't even started yet!
A Ticketmaster review found tens of thousands of tickets have are yet to be sold, which kicks off in just one-week, in Miami on June 25th. Same deal goes for Jay and Bey's concert date in Atlanta and New Jersey on July 15th and July 12th.
This news is a far cry from Billboard's previous claim, "the On The Run' tour is already one of the summer concert season's hottest engagement." A report stating "multiple venues sold-out in minutes." On the contrary, insiders blame the Carters "negative exposure" — particularly the elevator incident — as what's to blame for the bust.
Here's what a source had to say about it:
"If you're launching a stadium tour, you have to have airplay, and she's had no hits lately on the radio."