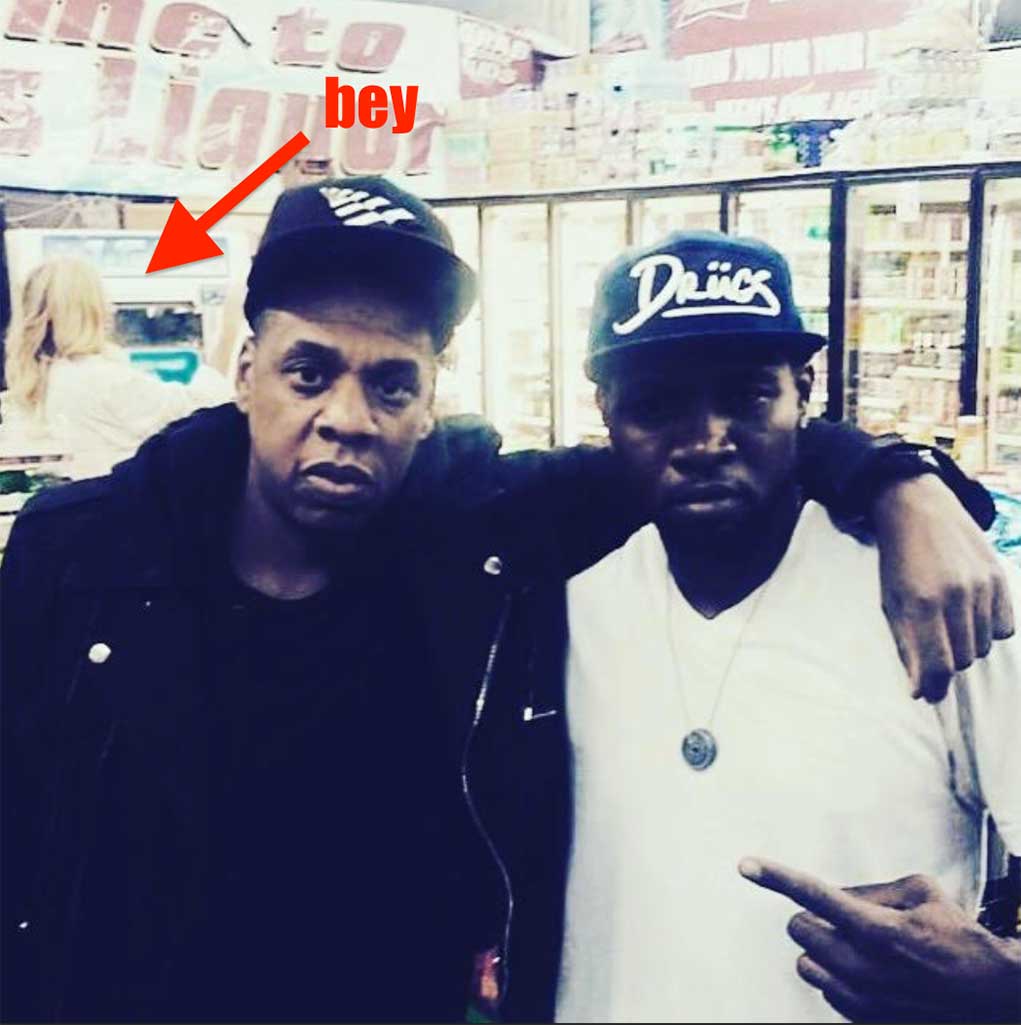 "Drugs, I f*cks with that!"
HSK Exclusive – Jay Z and Beyonce were both spotted at an Inglewood bodega on their way to see Madge, last week. Apparently, Bonnie and Clyde made the stop to re'up on their turn-up sauce .. Tequila 1800, to be specific. While in the store, we're told Jigga saw a man wearing a "DRUGS" cap and said "DRUGS I f*cks with that" and the pair took a picture.
"About 6 black cars pulled up at the liquor store & it was Jay & Bey…they were on their way to the Madonna concert" ~Liquor Store Customer
An insider is saying Jay Z ran into the liquor store only to purchased a bottle of 1800 Tequila while Beyonce walked into the store casually with her bodyguards.
The drop:
"Jay knew the guy was a drug dealer loitering outside of the liquor store and he found the time to still take a picture with him."