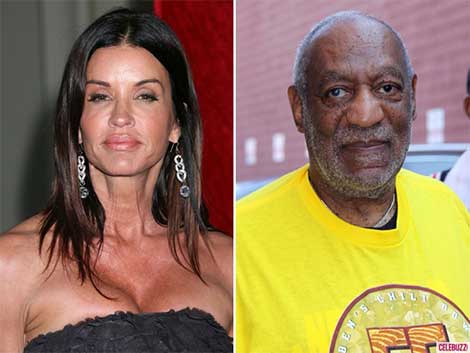 Former model and reality star, Janice Dickinson, claims that back in 1982 comedian Bill Cosby raped her while she was on her menstrual cycle.
Dickinson is saying she had a meeting with Cosby to hire her for a role on the Cosby Show. She said when she got out of rehab. Cosby reached out to her during a trip to Bali, Cosby had her travel to Lake Tahoe, because he was performing there and wanted to offer her the job they had discussed as well as help her with a singing career.
Dickinson went on to say after dinner in his hotel room Cosby gave her a glass of wine and a pill, because she was menstruating and had stomach pains.
Here's what Dickinson said:
"The next morning I woke up, and I wasn't wearing my pajamas, and I remember before I passed out that I had been sexually assaulted by this man. Before I woke up in the morning, the last thing I remember was Bill Cosby in a patchwork robe, dropping his robe and getting on top of me. And I remember a lot of pain. The next morning I remember waking up with my pajamas off and there was semen in between my legs.

Stuffing feelings of rape and my unresolved issued with this incident has drove me into a life of trying to hurt myself because I didn't have counsel and I was afraid. I was afraid of the consequences. I was afraid of being labeled a whore or a slut and trying to sleep my way to the top of a career that never took place."