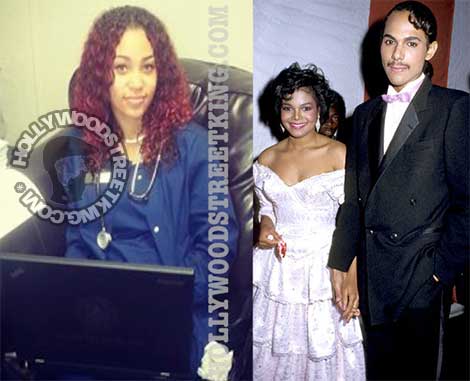 HSK Exclusive – We've learned the true identity of Janet Jackson and James DeBarge's biological daughter!!!
Reports from other media outlets either pegged Janet's teen-pregnancy as nothing more than rumor, while others named the now-grown woman "Renee"… both of which are FALSELY reported details.
"They definitely have a child.. but her name is not Renee."
A tipster exclusively tells HSK.. her name is Lauren DeBarge. From what we've learned, the 28-year-old University of Georgia student is currently studying to become an occupational medicine specialist — in Athens, GA.
Dig the Drop:
"I worked with Janet around the time she was pregnant for James DeBarge.

Lauren grew up in South Florida with some of the Jacksons' relatives. She is now in school to be a nurse and she looks just like her mom and dad."
Did Janet 'Miss Jackson If You're Nasty" previously lie to the press with the statement,
"I do not have a child and all allegations saying so are false"? Of course! Just ask Randy.