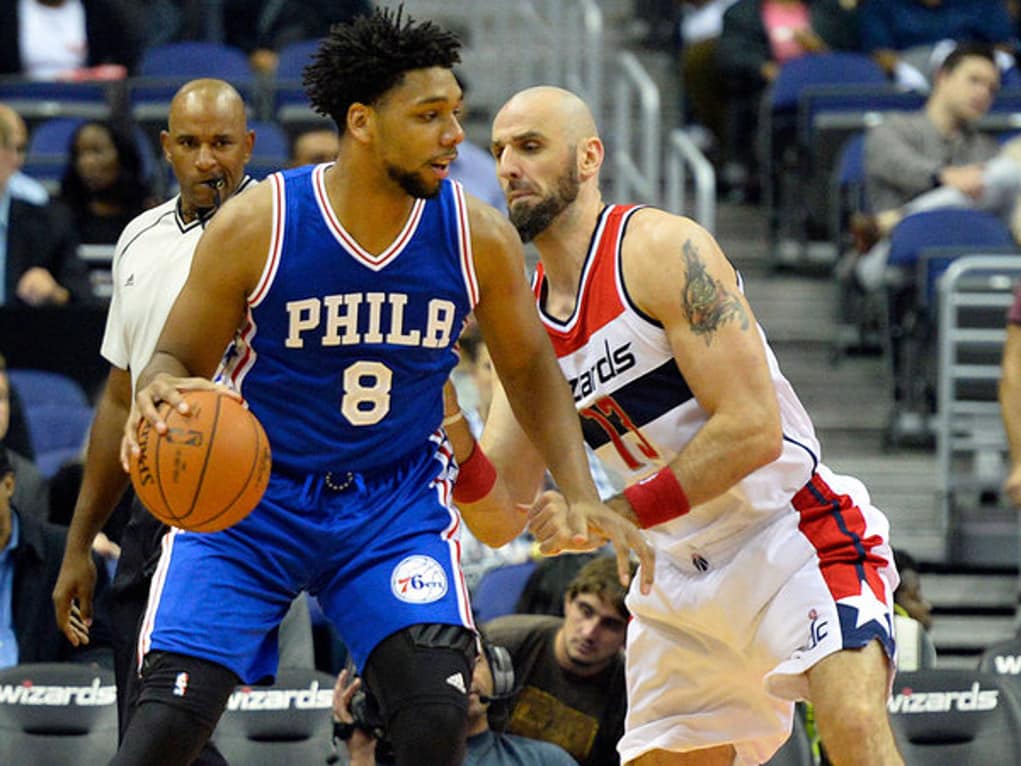 Philadelphia 76ers superstar rookie, Jahlil Okafor, got in a fist fight with fans after a loss in Boston.
The 19-year-old is having a Rookie Of The Year-caliber year (that is if the Sixers can ever win a game), but all the losing has been weighing on him.  After yet another loss, this time to the Celtics, the 6'11 big man went to Storyville night club in Boston.
An unruly Celtics fan started talking trash to Jahlil, who appeared to be drunk.  The man told him "The 76ers suck" (which is a fact) and Okafor lost his mind.  He shoved a guy to the ground, and people tried to get in between but stopping this behemoth is not easy.
The NBA forward was shouting back, "We got money you broke a** ni**a."  A video shows the altercation, and a scuffle ensued that shows Jahlil on top of the guy with another man trying to punch him from behind, but the rookie barely noticed.
Everyone involved in the skirmish fled before the police arrived and no charges have been filed, but expect the NBA to come down on the rook once Thanksgiving is over.