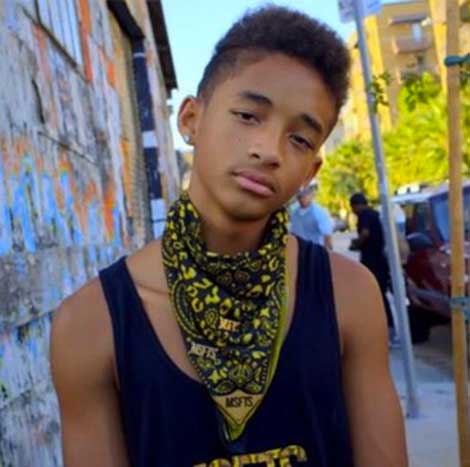 Jaden Smith is getting ready to put on a dress and play a slave.. At The Same Damn Time! The 15-year-old has been announced as the lead character of "The Good Lord Bird". Source say Jaden will play the role of Henry "Onion" Shackelford, a cross-dressing slave!
"The story is told with a satirical bent through the eyes of Onion, who wears a dress and is at first mistaken for a girl…"
Here's the latest on the film, with Hollywood continuing its Black Men agenda:
"Based on the best-selling novel of the same name, follows the slave as he embarks on a mission to join the abolitionist movement fronted by John Brown. On his way to meet up with John Brown, Shackelford is mistaken for a woman. The film will also show Shackelford and Brown as they prepare to raid the Harper's Ferry, which is one of the incidents to help kick off the Civil War."
Let's go!