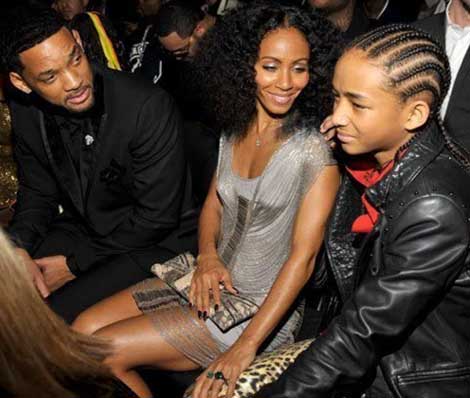 HSK Exclusive – An tipster has spilled some shocking info surrounding Jaden Smith, revealing the 15-year-old could be delving into the dark side of self-medication and magic!
We're told Jaden may be heading a personal revolt against Will's reported efforts to turn the teen out into their L Ron Hubbard world.
"Will Smith tried to convert Jaden into the Church of Scientology but he wasn't trying to hear any of it."
This news comes on the heels of a recently reported child services investigation into the Smiths' parenting — stemming from a steamy IG image of 13-year-old Willow Smith lying on a bed with 20-year-old Moises Arias. Jada reacted to the press saying, "There was nothing sexual about that picture of that situation. You guys are projecting your trash, and you're acting like covert pedophiles."
According to our source… Will and Jada may be nervous over the fear Jaden's alleged "heavy drinking" could be discovered.
Here's the drop:
"Jaden is into practicing Black magic, booze and he's also smokes pot. He's into triangles and all kinds of weird stuff."