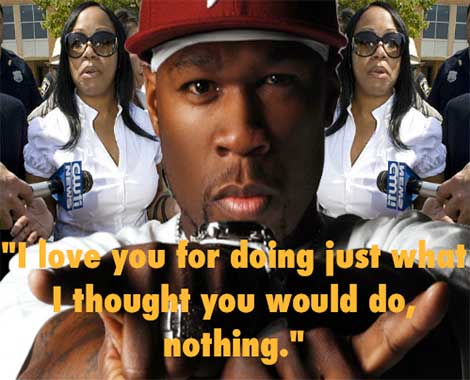 Baby Momma Blue$? Tick Tock!
Fiddy's taken the liberty of putting a very public reminder to his first baby momma out there! Not only is Shaniqua Tompkins now cued to the nearly three-year mark — when those monthly $25K checks will stop rolling in — we are too!
Yup… Fif put that ish on blast, Son! This, just days after the teen son that he and Shaniqua share put Fiddy's absence from his high school graduation on blast… AND nearly a year after a now 16-year-old Marquise also leaked that raging Father-Son text exchange to the media. Could Fif still be holding a grudge since that public humiliation?
Check it: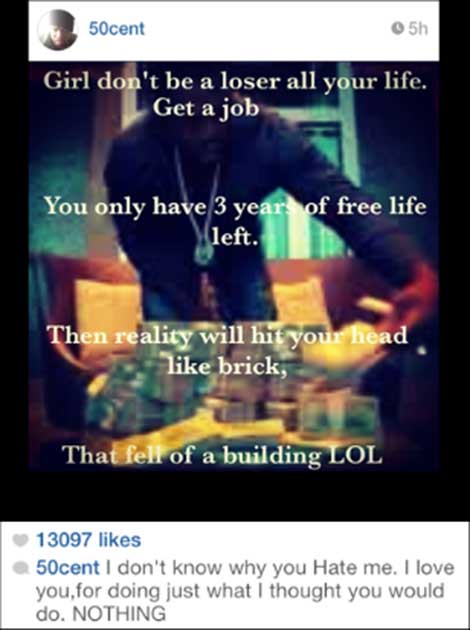 For those of you who may not know, Marquise Jackson is the son portrayed in "Get Rich Or Die Trying"… Nuff Said. According to the G-Unit founder's 'starter wife' — who was given a $2.4M home (you know, the spot that almost burned to the ground in 2008?) — "50 had promised he would supposedly take care of her for life". That's the exact argument that she took Fif to court with, back in 2009.