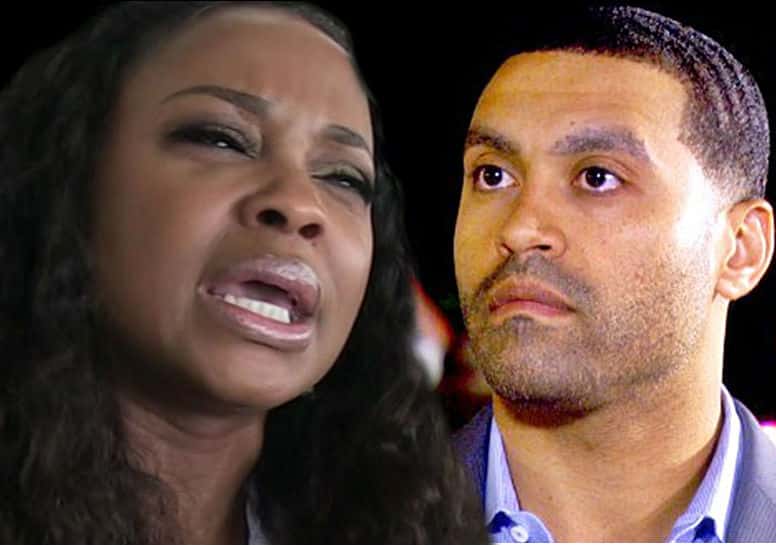 The Real Housewives of Atlanta is a wrap, and Phaedra Parks will soon be able to say the same about her marriage to Apollo Nida.
The case will go before a judge on July 10th, after a November 16th ruling was reversed — pushing the case into the summer. A judge made the decision after determining that Apollo was not properly served, nor informed of the final divorce hearing.
Apollo's attorney, Tessie Edwards, commented about Phaedra's seemingly deliberate attempt to bamboozle her incarcerated husband.
"It's important to note that when Apollo got served with the divorce, he had called Phaedra and asked her about it because it wasn't even in their legal name," Edwards told Radar
Online.
Apollo's name was spelled "Nita" not "Nida" in the original filed paperwork.
"Phaedra advised him that she was going to just set the entire divorce aside." Edwards explained. "She said that there were errors in the papers as they appeared and not to worry that they will file it when he gets out of prison."
"After that, he didn't get any notices and didn't hear anything else about it," Edwards alleged. "She had told him to disregard the complaint entirely, that this would wait. He was totally blindsided when he found out he was divorced!"
Apollo now has a shot at grabbing his share of marital assets, which would presumably aid in paying off his massive restitution bill, which sits around a staggering $2 million. Reportedly, he has paid off $118,406 to date. He is also believed to be seeking joint legal custody of his sons, Ayden 6, and Dylan, 3, despite the fact that he's serving time in federal prison.