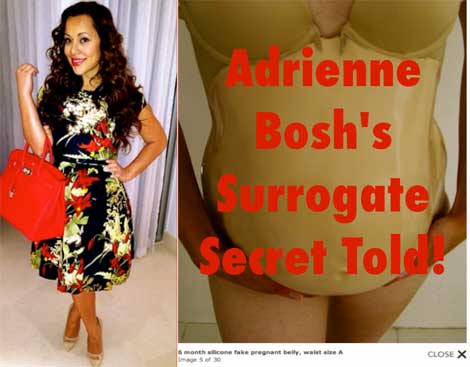 "She can't carry a child." ~Anonymous
HSK Exclusive – Adrienne Bosh appears to have made the quickest afterbirth recovery yet … Or did she? According to our tipster, the Miami basketball wife "faked" her latest pregnancy to hide her reported inability to carry a child.
As bizarre as it sounds … For the past several months we're told Adrienne Bosh has been sporting a prosthetic pregnant belly. Our insiders says that's while a paid-for surrogate mother secretly carried the Bosh's baby Dylan Skye!!!
Here's the drop:
"She can't carry a child because she had too many abortions and STD's. Everything about the Bosh's relationship is fake."