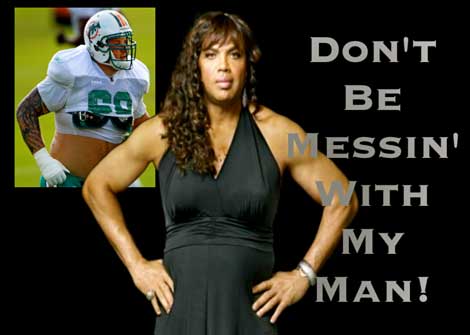 "I've got no problem with that." ~Charles Barkley
Richie Incognito may have admitted to using the N-word, but Charles Barkley says that's okay! Don't believe me.. Just ask Roland Martin, who got a mouth full of ***you know what*** out of Barkley — who seems to be serving as the NFL's token for the Incognito cover-up, calling racial slurs "Fun" ways of verbal exchange.
Here's what being reported:
"Incognito admitted leaving a particularly profane voice message in which he used the N-word and that the messages make him "sound like a racist pig," like "a meathead."
Here's what Charles Barkley told Roland Martin:
"The locker room is very fun spirited and it's sexist, it's racist, at times. It's all over the place, and I've got no problem with that. You know, I got white guys and I'm racist towards them in a fun way and they're racist toward me in a fun way."
Is Charles Barkley one of America's biggest house Negroes? Of course. Don't believe me.. Ask Professor Michael Eric Dyson.