IF THE PRICE IS RIGHT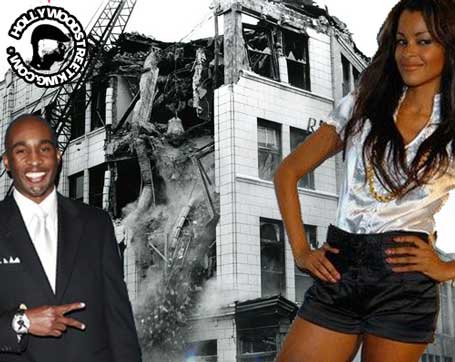 Claudia Jordan was definitely cast on the right game show. Know why? Because she obviously lives by the motto, "The Price is Right." And, that 'price' could be anything spanning from cash to real estate to a role in an upcoming film.
We first told you about this gold digger earlier this week after a credible HSK source spilled the beans on Jordan. That's when we learned of Jordan's relentless games of manipulating men (athletes, and the like) in order to boost herself into a higher earning bracket, and the spotlight.
Now, HSK has exclusively learned that Jordan isn't only an opportunist…she's also a HOME WRECKER!
Just this past summer, Datari Turner was spotted with a woman (and they seemed to be VERY close) cruising the Mediterranean Seas, with Oprah Winfrey. Apparently the two-week long trip was funded by Winfrey herself, for her staff. We have confirmed that the woman Datari was seen with is a Harpo Productions employee and also, Datari's longtime girlfriend of more than 15-years! WTF? Wait, there's more – Our sources tell us that Datari was engaged to be married to this woman. Public records have revealed that the California home Datari resides in, includes the name of a female — and it's not Claudia Jordan's!
It's safe to say that Jordan was hip to the fact that Datari was a taken man, at the time of their meeting. We've learned the two hooked up at a casting Datari was having, during the very early stages of his producing career. Back in October of last year, Datari chose Jordan for a part in his movie "Video Girl" (starring Meghan Goode). Apparently, they've been dating ever since.
It seems like now that Claudia Jordan owns real estate (reportedly paid for by NFL players), she's on to "audition" for beginning producers…that is until she can get in bed with the Michael Bay's of Hollywood (P.S.: FAT CHANCE Claudia J!).
Jacky Jasper has made attempts to reach both women in this story, but have yet to receive any responses.