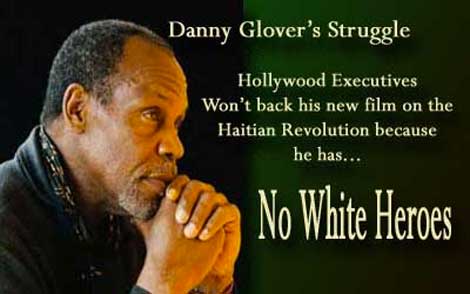 The true story of a former slave-turned-Commander of a military revolt, who overthrew Napoleon Bonaparte's French army, is one that's exposed Hollywood's secret parameters in picture-making: Selecting storylines featuring 'White Heroes' only. Danny Glover is no stranger to the evident racially-charged protocol, proven to be followed by movie producers. The actor's directorial plan to bring Toussaint L'Ouverture's legacy to the silver screen is said be what forced the lid off Tinseltown's illusion of liberalism. That's why Glover, a human rights activist, remains relentlessly dedicating his efforts to tell one of the most significant untold stories of our time: 'Toussaint.'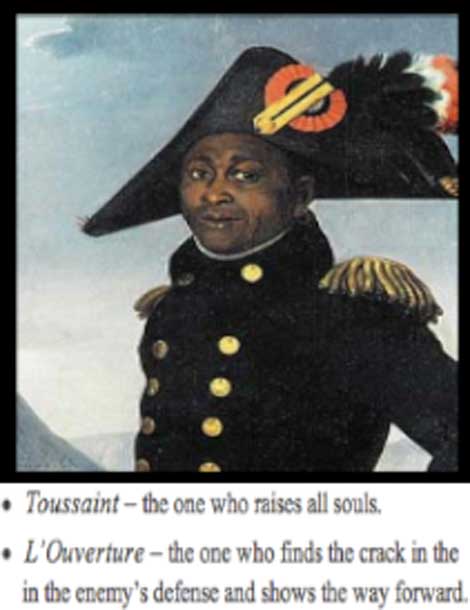 Nicknamed 'The Black Napoleon,' his legacy encompasses a fearless fight for freedom. General Toussaint L'Ouverture was leader of the Haitian Revolution, a Black hero, not only responsible for spearheading a plot that forced the end of slavery within the French colony of Haiti, he also rocked the world stage for its inhumane, colonial practices. If it were not for Toussaint L'Ouverture, history's first successful slave revolt may have never happened.
Most would believe movie executives would jump at the chance to back the biopic of a man who declared emancipation for slaves 61-years before President Lincoln – referred to as "The Great Emancipator" – made the passage of the 13th Amendment. Danny Glover once did … until he learned the exact reason why that's proven to NOT the case. "Producers said, 'It's a nice project, a great project but where are the White heroes?' Glover told the press during a stay in Paris for a film seminar. "I couldn't get the money here, I couldn't get the money in Britain. I went to everybody. You wouldn't believe the number of producers based in Europe, and in the States, that I went to." After nearly a decade-long pursuit of production funding for 'Toussaint', Glover landed a movie budget from what some may see as one of the most unlikely places: Venezuela.
In 2006 – the same year Michael Bay was in the midst of directing his $150 million dollar Hollywood movie production "Transformers" – President Hugo Chavez approved almost $18 million to finance 'Toussaint.' With the modest movie budget behind Glover's filmography, and Venezuela assigned as the film's location, the making of 'Toussaint' looked to be a win-win for both Glover and Chavez. Word of 'Toussaint' began buzzing across the entertainment industry – Don Cheadle, Angela Bassett, Wesley Snipes and Mos Def were announced as leading cast members. But Glover's short-lived 'Toussaint' valley quickly turned to an uphill battle. Not only did Chavez's funding fall short of covering production necessities – including travel, accommodations and a star-studded line-up of talent – Glover was blasted by political figures in Washington for "cutting a sweetheart movie deal with Chavez."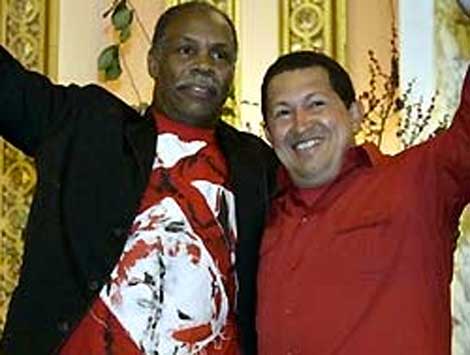 Considering Chavez's track record, it's no wonder why Danny Glover praised Hugo Chavez – a man demonized by The Man – as his hero. "Hugo Chavez has always been a champion for justice in communities of color," wrote Pierce Freelon, founder of the Black Academics. "Advocating for the rights of Blacks in Latin America, selling cheap gas in poor African American communities and providing aid in disasters like Hurricane Katrina." I can't seem to recall any leader in this land of Capitalism known for such humanity and selflessness. Can you?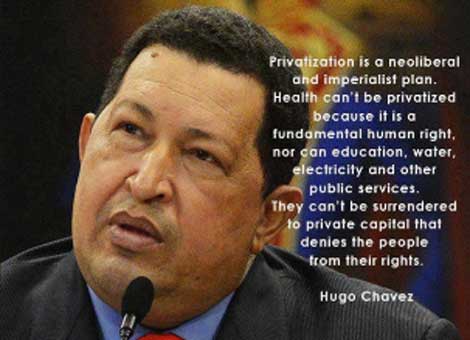 Many can no doubt learn from the examples Hugo Chavez set forth.. even the Black entertainment community. According to a spokesperson for Chavez, funding 'Toussaint' made perfect sense. "For a country like Venezuela, it's really the only way to build a cinema infrastructure." Chavez was on to something with his cinema infrastructure plan. Aspiring directors, like Danny Glover, should not be reduced to being bamboozled by Hollywood …all because a worthy script doesn't fit THEIR agenda! Why should we have to wait on the likes of Harvey Weinstein for distribution? If wealthy Black businessmen and women; actors and entertainment attorneys; musicians and music moguls; athletes and agents fused forces to form our own 'Bollywood' [free of profiling politics, where all men are treated equal] – complete with production, distribution and more Black theatres – 'Toussaint' would have never been dubbed, "The Film That Never Was, But Still Could Be."
"We came so close so many times, you could almost taste it, man. We came that close and we're going to do it."
Edited By Michele Fralick, Journalist/Human Rights Advocate