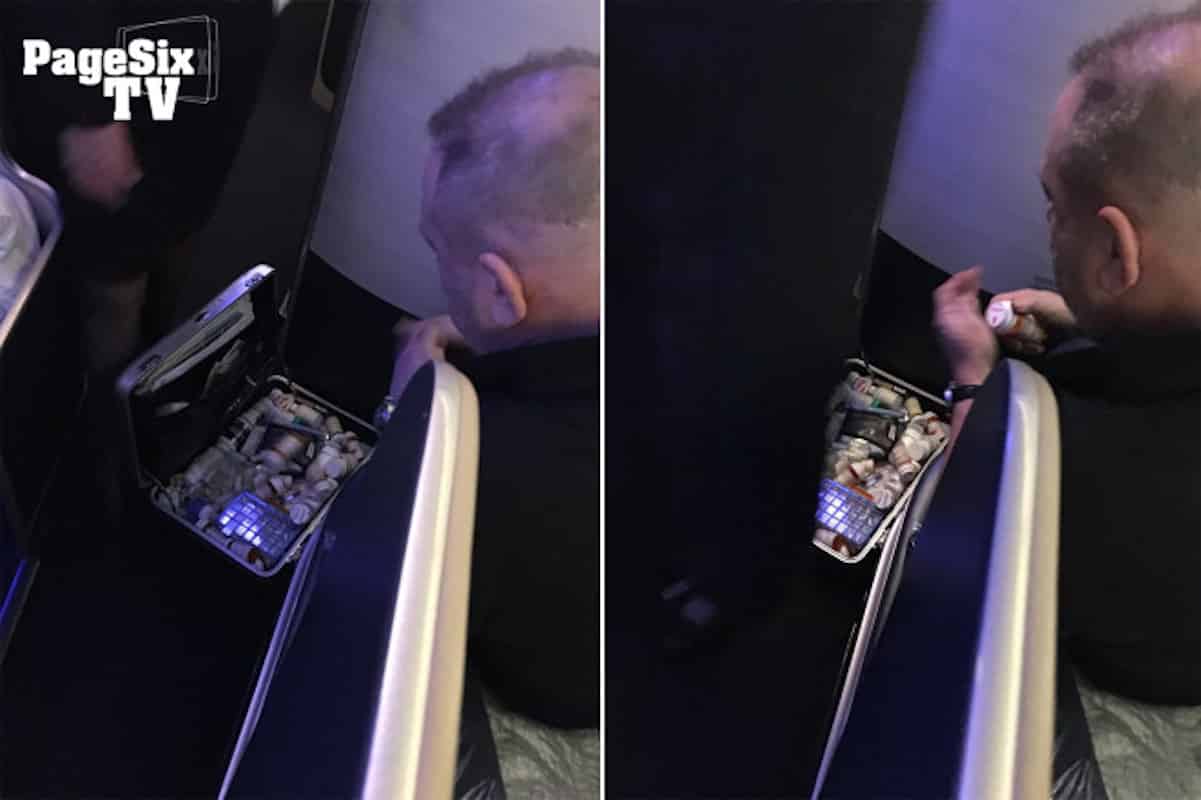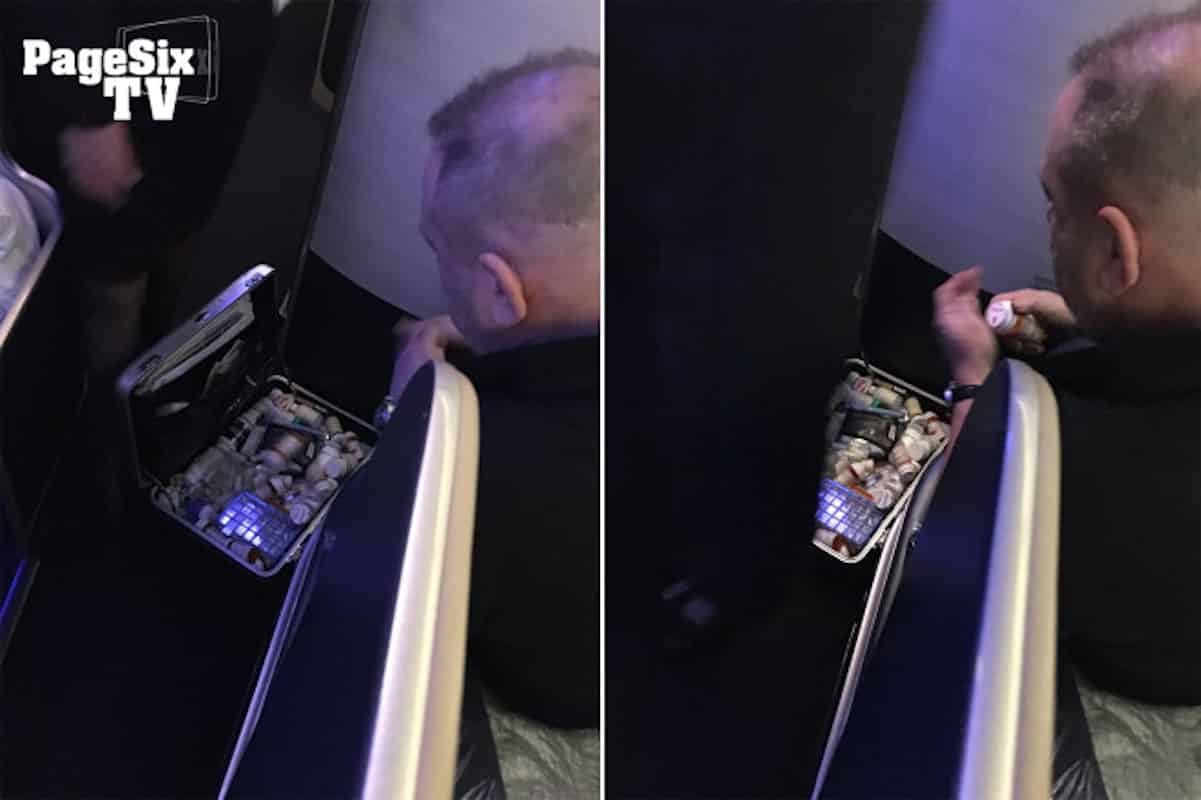 No big surprise that a Hollywood mega-producer would allegedly be a pill popper, right?
The disgraced bigwig was secretly photographed with a briefcase full of all sorts of goodies back in December 2016.
Weinstein was traveling on a commercial flight in first class when he busted open his case to medicate himself.