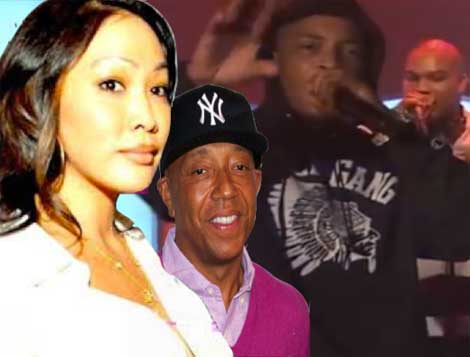 HSK Exclusive – T.I. may have kicked off 2014 celebrating his joint video game venture with Russell Simmons — but we're told there's a female figure, said to have to sealed the deal, who Mr. 'Grand Hustle Over Everything' has failed to mention. Don't believe me.. Just ask Hannah Kang.
According to our tipster..Hannah wasn't just on the 'Green Rocks' project from the jump, she's reported to be the person responsible for making the original pitch to Russell Simmons! Now a slew of cryptic instablasts by HK seem to explain it all!
"Hannah Kang presented Russell Simmons the pitch to create a video game for T.I."
Here's the drop:
"Hannah has been trying for a longtime to get T.I. into the video game industry. She was the one who pushed up on Russell to get him as an investor."
Check out what T.I. revealed, during the first week of January:
"Not only has T.I. teamed up with hip-hop vet Russell Simmons to develop a new video game, but the Atlanta-bred MC has also made his latest business venture a family affair. As T.I. and his kids, including Domani and Major, will be assisting their dad and Uncle Russ in designing digital characters."
Back in January 2013, did Hannah Kang dedicate herself to the 'game art marketplace'? Of course!  Just ask David Padula.