If you didn't think the battle between Laura Govan and her baby daddy Gilbert Arenas couldn't get any worse, it just did. The ex-lovers have been taking jabs at each other on social media and in the courtroom for as long as we can remember. But Laura's recent stunt has pushed Gil over the edge.
During a recent radio interview, Laura said that when she and Gil get into their battles, she thinks of OJ and Nicole Brown Simpson. Basically, she fears for her life!
Gil, who has absolutely no chill, clapped back with a picture of OJ Simpson trying on the bloody glove during his 1995 murder trial.
In the caption, Gil recruits Laura's trainer (who she allegedly stopped paying) to drive the Bronco, he then tells Laura's parents not to report her missing until they all flee to Mexico. In the end, Gil says if Laura died, no one would go to her funeral but her friends Nene Leakes and Kevin Hart's ex-wife, Torrei.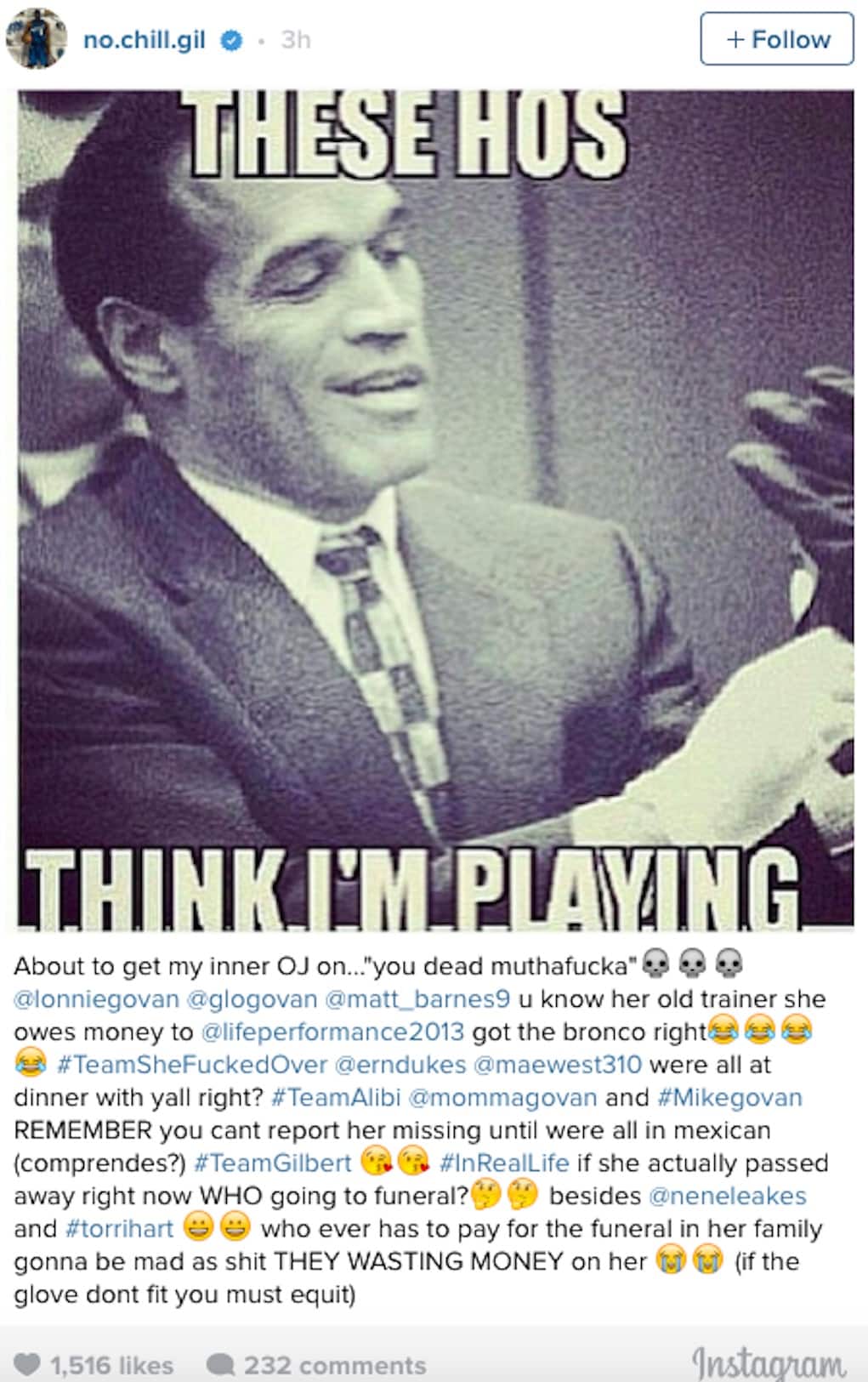 Of course Gil was joking, but this ignorant post will probably land him back in court with Gloria once again.
He also posted a photo of a gift he received from his kids. Since Laura always wants to call him a bad dad, he had to prove the haters wrong.
These two are such a damn mess. But I'm here for it…
Meanwhile, it looks like it's officially Drag Laura Govan Day, because her sister Gloria is finally speaking out about all the allegations.