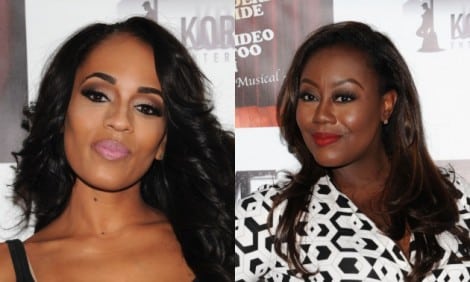 More RRRatchet Reality TV Coming…
Melyssa Ford got a bottle cracked over her head by Geneva Thomas during filming for the reality show Blood Sweat & Heels. Of course it was all caught on video, which is posted below.
Source says, the ladies were filming at a boat party at Pier 40 near Hudson Park. Thomas and Ford were in a war of words when all of a sudden Thomas physically attacked Ford. Next thing you know bottles were being thrown, hair was being pulled and the two were separated by security.
Here's what's reported:
"Geneva Thomas was arrested and booked at 9:42 pm and was taken to the 6th Precinct in Manhattan. She has been charged with two felony assaults. We have confirmed Thomas is still in jail and she's expected to see a judge in a Manhattan Criminal Courtroom."