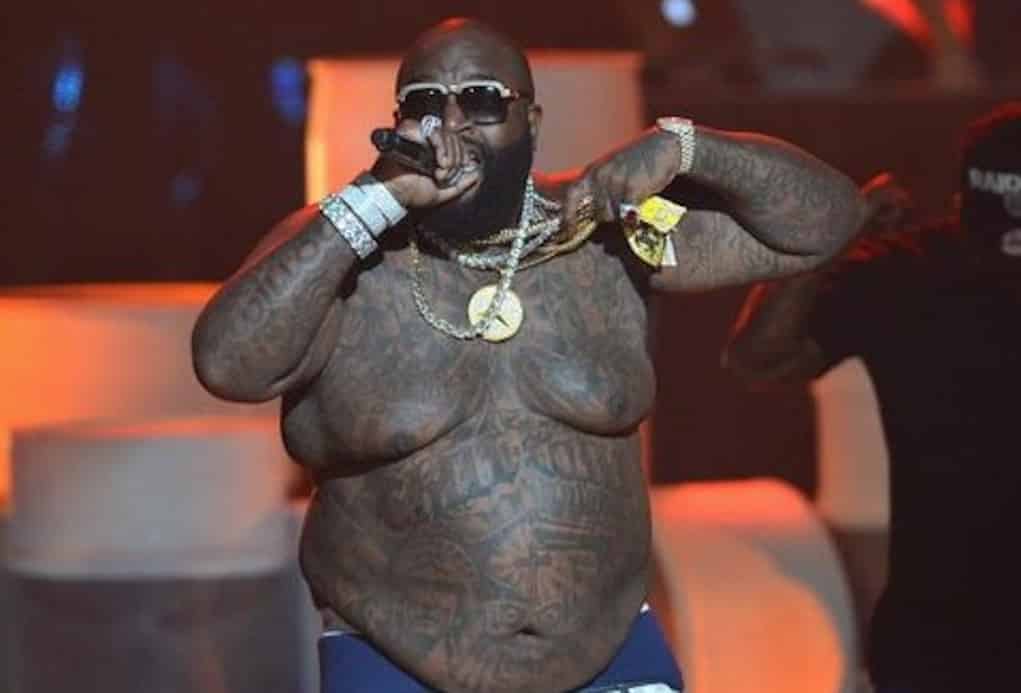 On May 5, the FBI did a nationwide sweep and arrested 48 members of the Gangster Disciples.
"Its members have for too long indiscriminately preyed upon and infected the good people of our communities like a cancer," – FBI
In the indictment, Rick Ross is listed as one of the gangs victims. It is alleged that several members of the violent gang were extorting Ricky for years. Apparently it all started when Officer Ricky started using the Gangster Disciples' name and symbols in his music. He also made mention of being "Big Meech" and "Larry Hoover" – two prominent gang affiliates he had never even met.
Remember when these videos were released?
The GD's wanted money from Ricky, and if he didn't pay up, they were gonna send their goons after him! Rozay has allegedly been paying them ever since.
Do you feel bad that Officer Ricky was getting punked for cash for years? Or is this what happens when keepin' it real goes wrong?