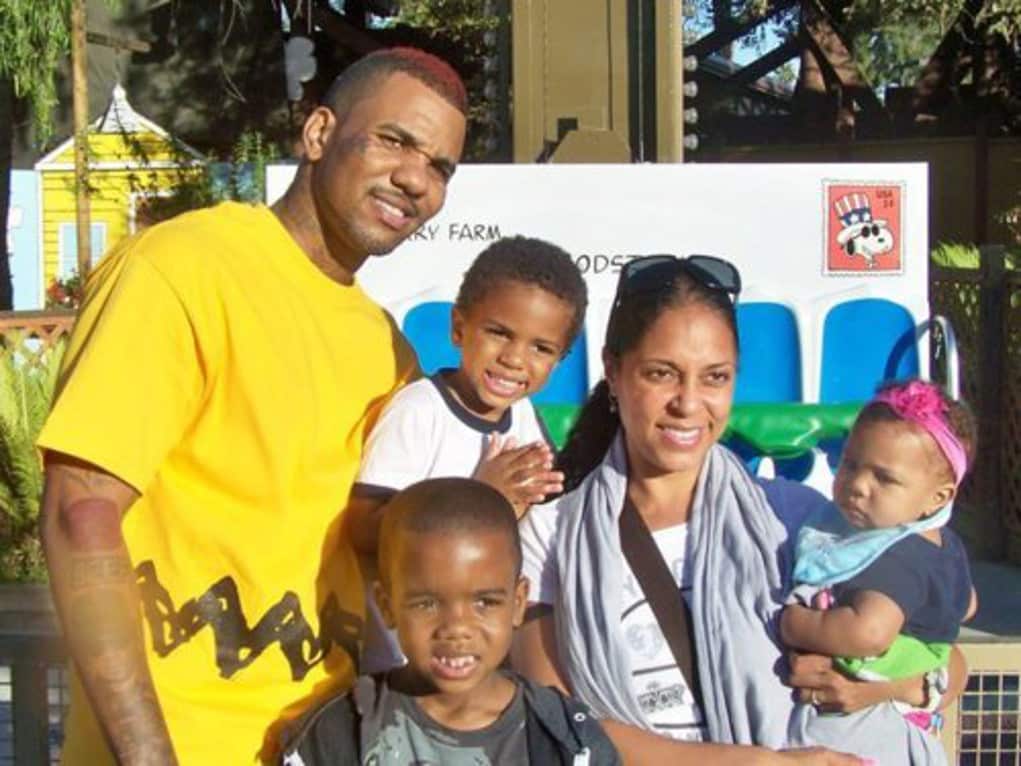 Don't think that whatever makes its way onto Instagram doesn't matter In Real Life.  The Game has to pay a nanny $200,000 for slandering her on social media.
Back in 2013, Game heard some rumors about his nanny, Karen Monroe, and put her on blast on Instagram in a lengthy rant.  The post said that Monroe was often drunk and high on the job, and was even taking dudes down in The Game's daughter's bed.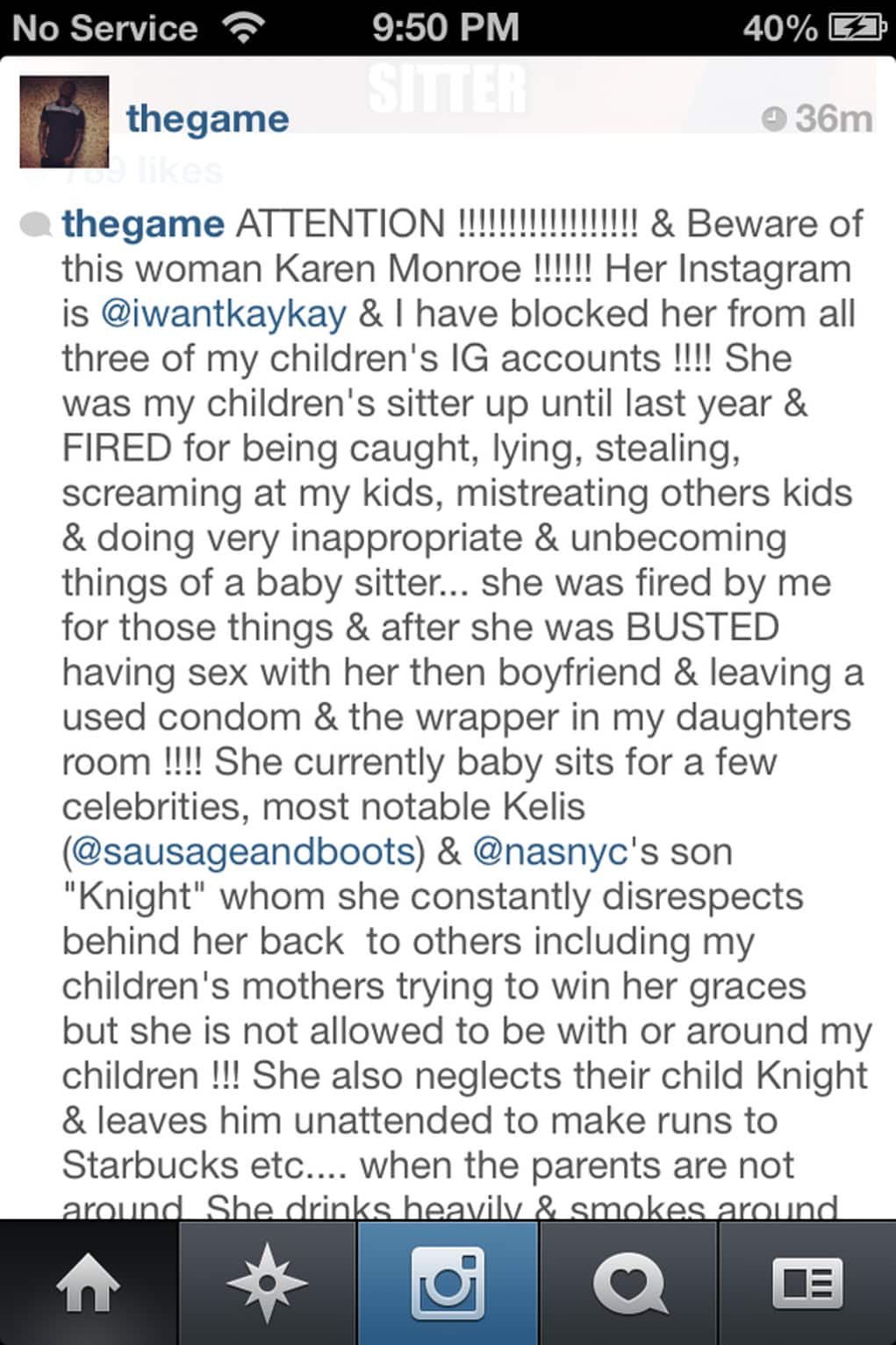 This led to Monroe getting canned from looking after Nas and Kelis' kids too, and getting harassed online.  So the nanny responded with a $200,647 lawsuit.  Jayceon, who is probably too busy dealing with his other ongoing cases, didn't respond to the suit, so the judge ruled in the nanny's favor.
Monroe's attorney says she underwent sever emotional stress from that Instagram post, receiving death threats, and eventually suffering from depression.
Jayceon was in an LA court for punching an off-duty cop during a pickup game earlier in the year, so that might be why he didn't respond.
[Via Billboard]