TIM DOG ANSWERS BACK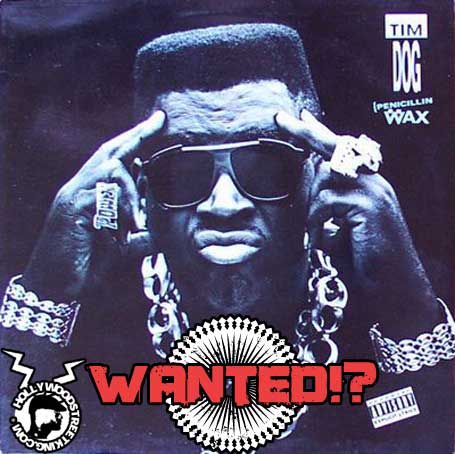 Via Ripoff Report:
I have recently been scammed by a U.S. citizen by the name Timothy Blair ( aka TIM DOG ) from Atlanta, Georgia. I was tricked into establishing a company name ( BMC ENTERTAINMENT ) in my country.

This year he made me his partner after 4 years of building up a friendship based on trust. After 6 months working on a show and doing everything he told me to, i found out that i was in the middle of fraudulent practices I read things on the internet about him and the articles i found were similar as mine I had to do everything he told me to otherwise everything would collapsed he said. I had no reason at that time to not trust him because we were friends for 4 years and he even took me to Atlanta twice to visit him for a weekend during those years

I sold my car because he told me and deposited the money to the business account because he told me that i would get a lease car the next month, he also made me look for a house (he makes all of his victims look for a house in their name) so i would move from my apartment to live in a big house with an office and everything. Thank god i didn't go that far.

Everything got in my name, the business bank account, chamber of commerce, current, phone contract 2 times etc etc. He had thought of a reason to made me do that by telling me that if i became his partner in writing i also had to share the taxes with BMC Atlanta. So a good reason to register myself as a one man business. he came along to the chamber of commerce and made himself clear as the owner of the company, he also did that with the bank and Accountant office Earnst & Young. I was just a little puppet organizing the show !! worked for free for 6 months in a row hoping that the show would be a blast because I would get a percentage of the chocolate fantasy tour (but there was no show at all)

I made deals with the clubs and 100 company's in Holland who sold tickets for the show. And all that time it was like nothing of it was mine at all, couldn't do anything without his permission. "It's all about the program" he use to say, a program he said it took him 30 years to come up with. And as long we did what he told us to, the program would be a success. He said letterly: you two (me and my colleague) are my puppies and if i say jump 10 centimers you dont jump hoping its 10 cm but you make sure its 10 cm by getting a ruler !!
In response Tim Dog has published the following statement:
THIS ACCUSATION ABOUT TIM BLAIR IS FALSE. THE INFORMATION GIVEN ABOUT ME WAS MANIPULATED TO CREATE A NEGATIVE IMAGE AND DEFAME MY NAME THUS ATTEMPTING TO HURT MY ABILITY TO EARN MONEY IN MY PROFESSION WHICH I HAVE SPENT THE LAST 20 YEARS ESTABLISHING.

I DO NOT KNOW ANYONE BY THE NAME JUSTICE BUT I BELIEVE THE FALSE REPORT WAS MADE BY A BITTER WOMAN NAME -INTENTIONALLY DELETED- IN MISSISSIPPI. AFTER A BRIEF ENCOUNTER WITH HER AND EXPRESSING MY PLANS AND DESIRES IN BUSINESS SHE OFFERED TO HELP ME IN MY BUSINESS, WHICH I NOW REGRET ACCEPTING.

I SOON LATER REALIZED THOSE OFFERS MADE BY HER WAS FOR ME TO BE WITH HER IN AN EXCLUSIVE RELATIONSHIP AND WHEN I POLITELY DECLINED SHE BECAME UPSET. SHE HAS MADE THREATS AGAINST ME NOT PHYSICALLY BUT TO MY CAREER AND BUSINESS AND BASED ON THIS FALSE REPORT SHE HAS EVERY INTENT TO CARRY IT OUT. I HAVE TRIED TO RECTIFY ANY MISUNDERSTANDINGS OR RETRIBUTION THAT WOULD SATISFY -INTENTIONALLY DELETED- ONLY TO FIND MYSELF IN A ARGUMENT ABOUT PERSONAL ISSUES SHE HAS.

I HAVE NO ANIMOSITY TOWARD HER AND STILL WILLING TO REMEDY ANY PROBLEMS. BUT ONLY WITHOUT HER THREATS, INSULTS AND CHARACTERIZATIONS.

ITS A SHAME TODAY PEOPLE WILL GO TO SUCH LENGTHS TO DESTROY A PERSON WITH LIES AND AT THE SAME TIME HIDE THERE IDENTITY. WOW
If you have any information or have been a victim, please contact the Desoto County District Attorney's Office and ask for John Champion or Chris Sheely.