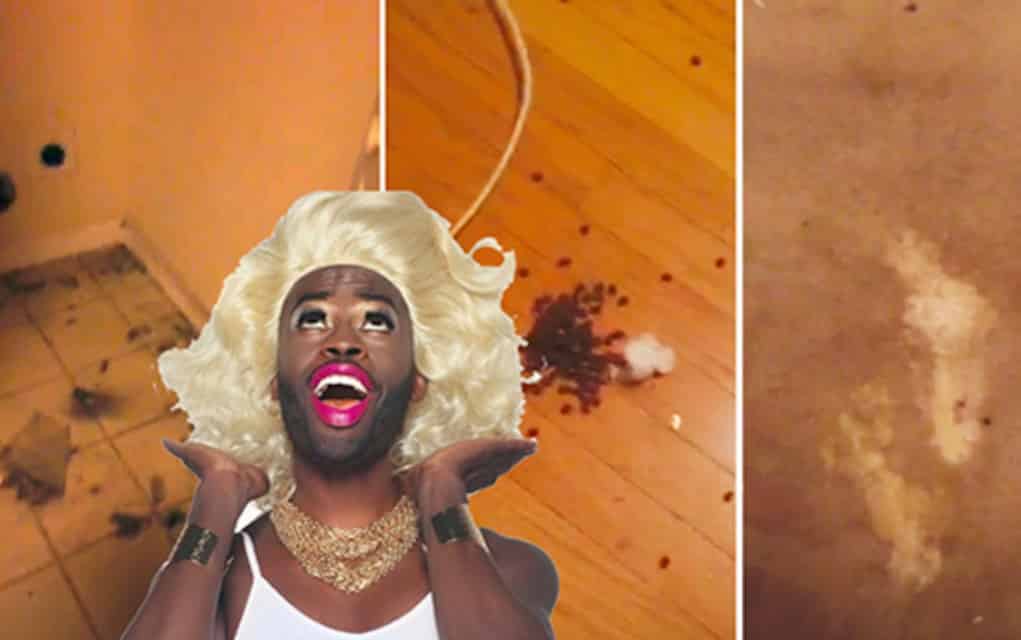 Blogger Michelle Brown, a.k.a. ATLien, thought it would be a good idea to rent out her town home to her friend, Funky Dineva, but when Dineva's checks dried up, ATLien was forced to evict the crossdressing blogger!
Dineva stopped paying rent for months, and kept promising ATLien that he had checks that were supposed to come through at some point. According to ATLien's blog post, Dineva is dealing with some serious substance abuse issues, so we wouldn't be surprised if he was snorting and smokin' his rent money away.
ATLien did a walk-thru of the home after Dineva was given the boot, and the place was left in shambles… I'm talkin' pee stains on the hardwood, and dog feces smeared into the carpet! Dineva also stole ATLien's washer and dryer before leaving.
You can see the communication (texts and emails) between Funky Dineva and ATLien via Fameolous here. Also, peep the video and see how filthy Funk D left his friend's town home!