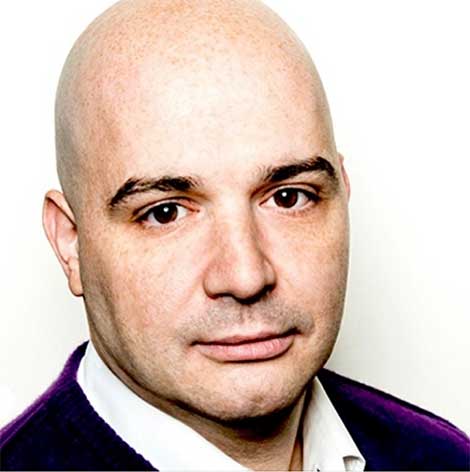 Fagmaster Flex fired off shots, but kept the audio under wraps out of "respect" for Champagne Dame.
After yelling "cut the song!" Funk Flex dove into a lengthy diatribe, filled with stories and explanations about how he came to know Dame, his experiences with him and why he believed his "culture vultures" insult was out of line.
"Right now, stick to artwork and clothing and slippers," he said. "Do that. That's all you. That's your lane. Let me do this music thing up here. I got this. Roc-A-Fella didn't give me any money to play nothin', always had paper. Nice try!"

"Culture vultures? What is that?" he continued. "People who are not of his color capitalizing on the culture? Is that what is being said? Don't try to say you ever paid me to play records. Tell the story of how you was tryin' to pay the person next to me to get me to play records. You remember that conversation?"
Flex then dug into his archives for the origins of Jay and Dame's storied music label and how it took a "culture vulture" to get things off the ground.
"[Jay Z's]'Ain't No' with Foxy Brown woulda died out here if Def Jam didn't pick it up," he said. "There was a movie soundtrack, Nutty Professor, that picked up that single. I remember it clearly. Remember when the culture vulture cut you that check?! I'm tellin' you what this is 'cause I been in the game and a lot of people can't comment on this and that's what this cornball is banking on. If that didn't get picked up by Def Jam you woulda been Boo Boo Records, OK?"
While hip-hop has moved towards independent labels and guerilla-styled music videos, in the '90s, video and album budgets teetered into the millions.
"When your label situations get signed in the '90s, he was getting $2 to $3 million in overhead," he said. "He was getting million dollar video budgets. He was getting million dollar album budgets. The culture vulture cut him those checks! Who put a gun to his head to sign those deals? Everybody woulda took those deals and he took them and was successful at it. He's a sore winner. The culture vulture allowed you to call yourself the cakeaholic! Def Jam let that logo live! You don't wanna look in the mirror and take the mistakes you made! Don't be mad at me 'cause I'm still current and you're not. Don't be mad 'cause I stuck up for my friend."
Next on Flex's list was the unpaid artists that Dame has allegedly left in his wake.
via MTV