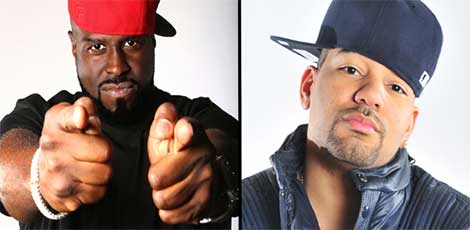 Flex just set it off on Envy — calling dude out as a snitch, putting a doc on blast as evidence to back his claim. It's a social media situation that led Envy to respond with his explanation behind the doc.
Check it: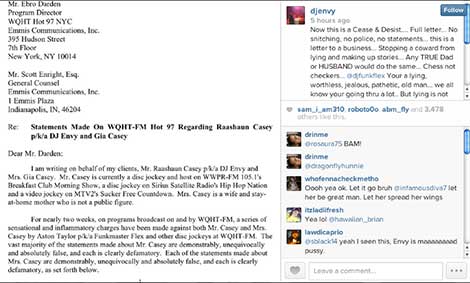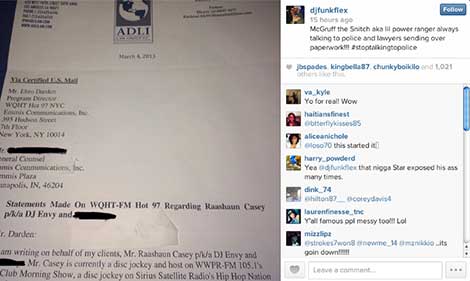 "You are 55 years old acting like a child… Be truthful with yourself bruh.. you are killing your legacy… We know your not tough, your not a thug, no fists, no gunplay just a man that likes to DJ… Be that man… We are excited Angie is part of the team and will continue to celebrate that…. I will not respond to your shenanigans again… Lights Out!!!" -DJ Envy
It all went down last night. But whatever the case… DJ Envy took this morning's 'The Breakfast Club' broadcast to H-Town to announce Angie Martinez's "power move", officiating 'The Voice of New York' is now down with his team…
"Ladies and gentleman, boys and girls, an addition to our Power 105 team, "The Voice of New York,' the queen of this hip hop radio ish. Legend. Icon. I had the pleasure of working with her before. I've seen this woman record her calls, do an interview, run her own board, answer the phones and still do a talk break and I was so impressed. Angie Martinez will be joining the Power 105 family. I'm super excited. Love Ang. She's an amazing radio personality, an amazing person. A good heart. A good soul. I can't wait for her to join the family."
Things over at HOT 97 gettin' turnt!