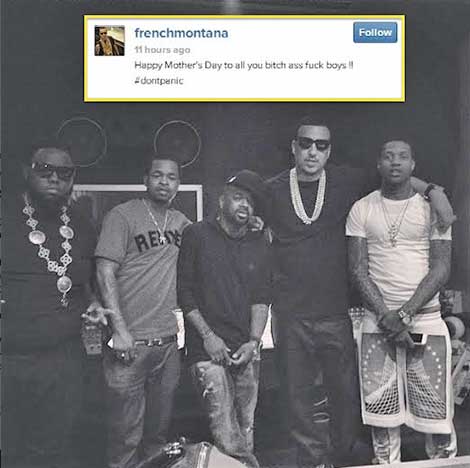 "French can't be living in L.A. and be talking shit to Game."
HSK Exclusive – Does Khloe Kardashian have French Montana whipped? It sure seems that way. Especially after French turned gangsta and boss'ed up to Game — from behind a smartphone/computer screen.
Just ask Lil Durk, who joined French in clownin' Game on the DL saying, "Game is more like a mother to his kids than a father."
Now.. Word from the streets is the Bad Boy could have caused himself some L.A. beef!
"French Montana is running around telling his boys that he stopped Khloe from hanging out with Game."
Here's the drop:
"When Game picks up on French's subliminal message, he's gonna step to dude… and it won't be nice."