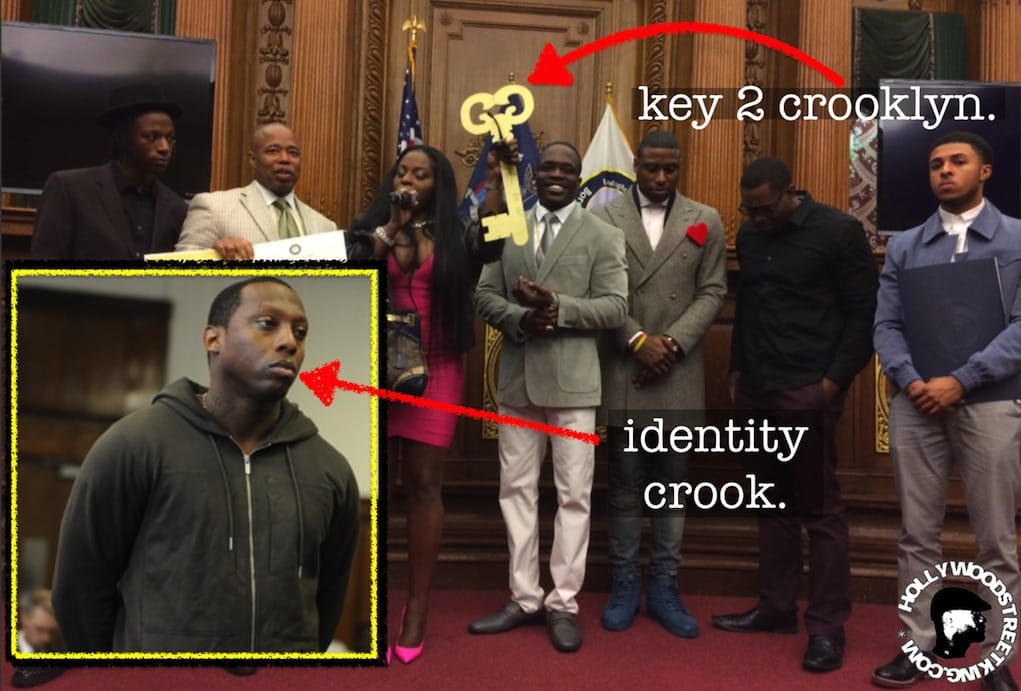 HSK Exclusive — Foxy Brown was just presented with a key to the City of Brooklyn on February 29, but her brother is probably wishing she was given a key to get his azz outta jail instead. Know why? Just weeks after Foxy Boogie was named a BK key-holder, word is that her brother "Young Gavin" will likely be "Old Gavin" by the time he gets out da joint!
"Gavin's going to be in jail for a minute because he was denied bail." — Industry Insider
You might recall … a few years back, Inga Foxy Brown Marchand aka Da Ill Na Na aka Chyna Doll aka Brooklyn's Don Diva threw a 'welcome home' Brooklyn bash for her brother Gavin Marchand aka Young Gavin aka Pretty Boy, upon his then-release from jail after serving time for identity theft. Now, word straight from the streets reveals: "Pretty Boy recently got busted again for committing fraud."
The Drop:
"Its a damn shame! His sister Foxy, just got the keys to Brooklyn city, a few weeks back & this is how he repays her?"
On February 29th, 2016, Foxy Brown was gifted with the key to her hometown of Brooklyn, NY.
"Wow!!!!!!!!," the proud star exclaimed in the accompanying caption. "Only ONE Chick Alone Got The 'KEY' To Her HOME #BROOKLYN!!!!!!! It's OFFICIAL! BK (Brooklyn) Is #MINE!"