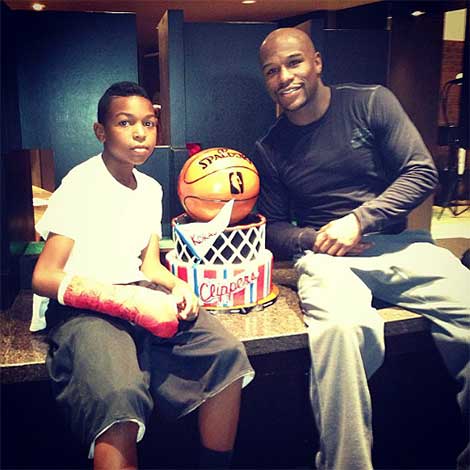 Floyd Mayweather may be a champ in the ring, but his son calls him a chump!
Floyd Mayweather is being dubbed "a coward" … by his own 10-year-old son! Sources say Kouran Mayweather is slamming his boxing icon dad based on the belief that TMT man should step up and admit he physically abused his mother, Josie Harris.
Kouran recently dropped word that he witnessed his father's brutal attacked on his mother. The child's troubling revelations led to Josie Harris' interview slamming Mayweather for lying on his son, while calling him a man in denial.
Here's what Josie Harris had to say about it:
"If you were to ask him what happened in the home, he says, 'Where are the pictures? With Rihanna and Chris Brown there were pictures."