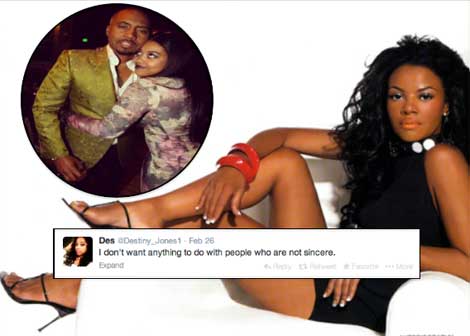 She's stretching!!! Last week, she wanted Nas locked up for allegedly "falling behind in child support payments", and supposedly failing to cover their daughter's college tuition.
Now, Carmen Bryan is flippin' the script — kind of. The 90-something-Jay Z-jump-off now says she does NOT want Nas sent to the slammer, but does want him to seek "mental help."
"I do not want to see my child's father go to jail. However, I do want to see him get the mental help that I believe he desperately needs."
To be sure, the pair's daughter, Destiny Jones, will mark her 20th birthday in July. Destiny also appears to be settled in her first Los Angeles apartment, openly admits to be in the midst of studying, and is seems to be actively pursuing an acting career. Now let's say Nas did "fall $11K behind in child support".. Why has Carmen Bryan not spoken out about it till now? Just sayin'.
"Nas dropped out of school I believe 7th, 8th grade, so he's ignorant and uneducated. He's a junior high school dropout; he doesn't believe in education.

My thing is she wants an education. After all she's been through, she desires it, and she deserves it."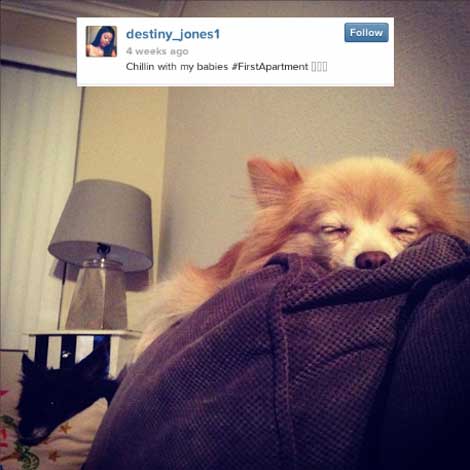 Check out what Carmen Bryan had to say about Nas:
"Well first off, let me just say my experiences with Nas, my dealings with Nas, and my research all lead me to believe that he does suffer from bipolarism and he may be a paranoid schizophrenic. That's my personal opinion based on my experiences and interaction with him. An incident occurred with Nas years ago when we were together. I came in the house, Destiny and I, and he was on the couch wrapped up in a blanket; his mom was on one side of him, his brother on the other side, there were a few more people in the house. My first reaction was, 'Is everything okay? What happened?' And that's when Nas told me ghosts were haunting him again, and entities were whispering to him and touching him and bothering him. This is something that he mentioned when we first got together, but I had never experienced him ever experiencing it until that moment. So, I've witnessed this long battle with insanity."