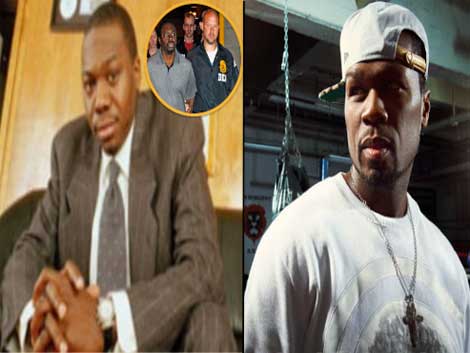 "LMAO THIS BOY SOLVED EVERY CRIME IN NEW YORK. Old gangsta jimmy, go head tell some more shit killer. Lol."
The first thing 50 Cent was sure to take care of, early Saturday morning, was to deliver Jimmy Henchman with another snitch-on-blast bomb. This, while the convicted drug runner faces a possible death sentence, as the trial against him — surrounding the of 2009 murder of G-Unit associate Lowell 'Lodi Mack' Fletcher — continues.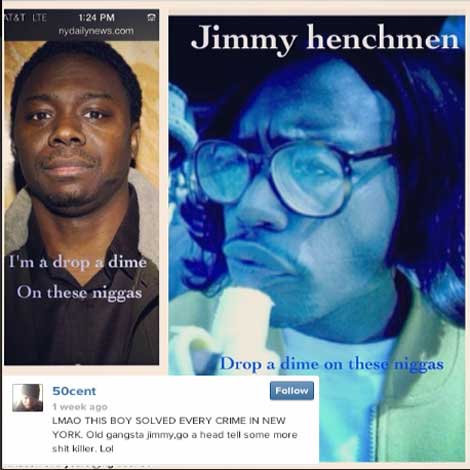 "What's up, I'm up. 6:30 in the morning, getting my hair cut, watching a movie. Check this sh*t out, the Henchman trial. No Jimmy, you rat b*stard!' [laughs]" -Fiddy
Fif's social media stabs — ousting Henchman as a snitch, looking to dodge lethal injection — have not gone unnoticed by dude's camp. Just ask Jimmy's publicist, Sibrena Stowe de Fernandez.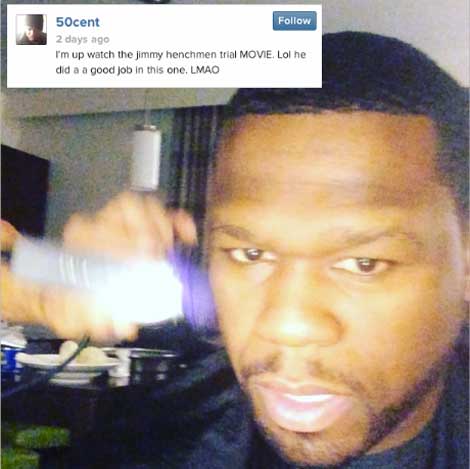 Here's what the LaChic Media rep had to say:
"I read what a certain rapper and music mogul wrote on twitter and he too is entitled to his opinion but it doesn't make the information that he tweeted correct because as I remember the last trial, Mr. Rosemond never testified in court against anyone and so the term, "snitching" shouldn't apply to him. I don't recall this music mogul/rapper or anyone from that camp at the last trial and so the information that he allegedly tweeted is not accurate information. Let's let the trial play out and let's see what the verdict is. There are folks who are testifying in this trial and they're looking at a lot of time and so let's see how it plays out."
Did Rosemond previously accuse one former G-Unit member for "attacking his son"? Of course.. Just ask Tony Yayo.