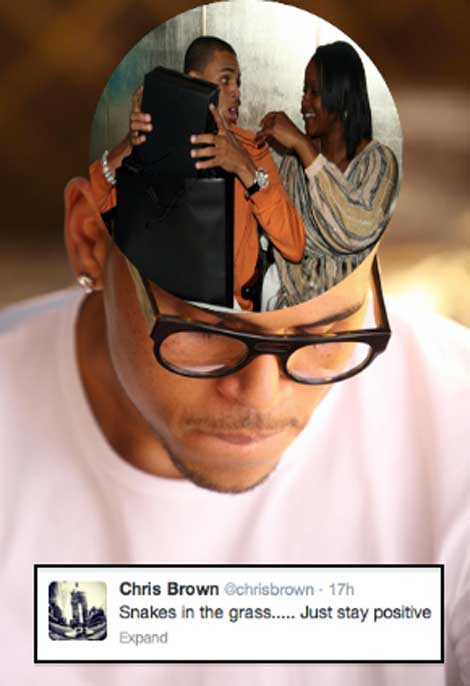 We're re-hatching this troubling news of Breezy being victimized as a teen for one reason, and one reason only: To expose his abuser, ex-manager/ex-pimp Tina Davis. Know why? Because while many have no problem with calling Chris "crazy" — often citing his beef with RiRi that's got 2009 grey hairs on it — those same people are the ones who conveniently forget Tina Davis, who is more than 20–years older than the singer, sexually abused him, "since she met him at Chris tender age of 16!" And that news broke more than two-years after Chris' clash with Rihanna!

Devil Davis is now lettin' all her wretched hang out. "In 2007 she'd hit up Club Cheetah's in Atalanta on the regular with Tim Dog," a sources reveals. "Buying strippers drinks and trying to lure them home with her."
Today, the teen sex offender can add "attempted sabotage" on Breezy's career to her track record — a history of of winning over teenage Chris with gifts, before turning him out as her 16-year-old boy-toy. "She would buy us fresh things every week, new sneakers," Breezy said, who was in the 10th grade at the time.
Now that he's a man, it looks like Devil Davis has switched up her game of abuse.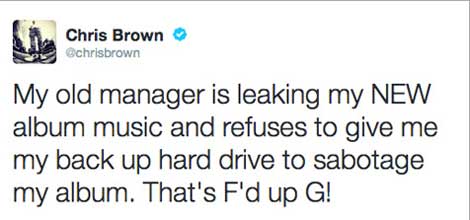 Here's how Tina 'Devil' Davis responded:
"Trace it! Find out where it originated from…RCA can do that for you. Then send a defaming tweet out on who really did it."
Did Tina Davis get fired from Def Jam after execs discovered she moved Chris Brown into her compound, while he was still in high school? Of course. Just ask Lyor Cohen.