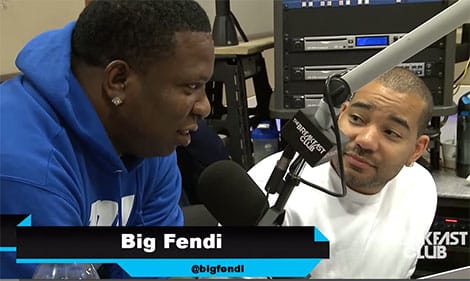 Nicki Minaj's former manager, Big Fendi, is saying the "Anaconda" rapper is nothing more than a groupie who is living large on the identity he created for her.
Here's what Fendi said on the Breakfast Club:
"I own the trademark to Nicki Minaj. I own NickiMinaj.com. I actually own her trade. So, in a minute you gon' see a lot of things coming off those shelves.
Nicki's a groupie, I mean, Nicki jumps from—Nicki started with me in '06, '07. I met her on MySpace…Her name was Nicki Maraj when I met her. I changed her name to Nicki Minaj. And I actually got into a big argument with her family because she felt like—Nicki didn't like the name Minaj. She felt like I was degrading her. Like 'Oh, you tryna take me to a whole 'nother situation.' I was like 'Nah, they need it for marketing.' I actually called Jadakiss up. I called Busta up. I was like 'How y'all feel about Nicki Minaj?' They was like 'Oh, that's hard.' So, we started off like that.

She's actually still signed to my production company, which is Dirty Money…It took me 70 days to get the Young Money deal. It was the Young Money/Dirty Money deal. So, when I got the contract Nicki started ducking me. Because Wayne gave me one of those Cash Money contracts from the '80s. It was no royalties on it. No advance, nothing. So, I told Nicki 'Yo, I ain't signing this contract. I ain't gonna let you do that to yourself.' She started crying…Nicki might have got a better contract now."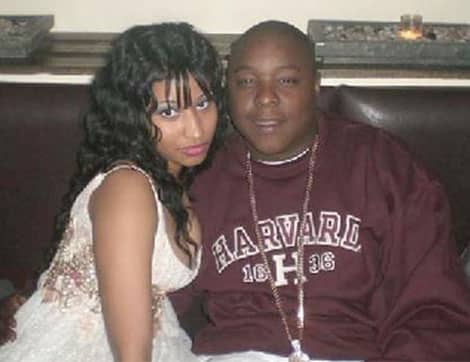 Fendi is also claiming that Debra Antney brainwashed Dirty Nicki:
"Debbie called me up two weeks later like 'Oh, I like your artist,'" Big Fendi said. "Cause I gave her the mixtape. She was like 'I like your artist. We need to set up a meeting'…Nicki went out there and then Debbie brainwashed her. Debbie got out there—Debbie got her little tactics. Debbie hit her with the 'Nicki Minaj, I don't know about that name. He's trying to take you in the wrong direction.' So, I'm like 'Hold on, Debbie. You my homegirl. How you poisoning my artist after I put you on to her'…Meanwhile, my contract with Wayne/Young Money is still moving. So, basically she tried to wait til my contract expired before she signed with Young Money…I still got that contract to this day. That's what I'm in court with."