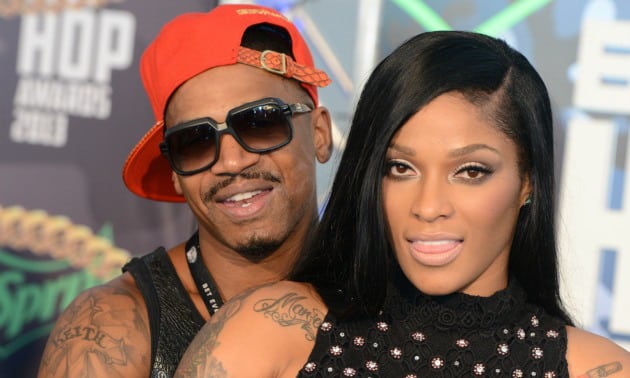 Even though Stevie J rebounded with Faith Evans, it looks like Faith has been kicked to the curb, and Stevie is back with his baby mama, Joseline Hernandez!
Joseline, who looks like she's about to pop any day now, is seen in a video cooking breakfast for Stevie. The caption says their daughter, Bonnie Bella, is due in 4 weeks.
"Joseline we may not always get along & have done some hurtful things to each other but raising a child takes both parents. I'm all in. #BonnieBellaJordan." – Stevie J
I guess the DNA results are finally in, and Stevie is the daddy!
Congrats?