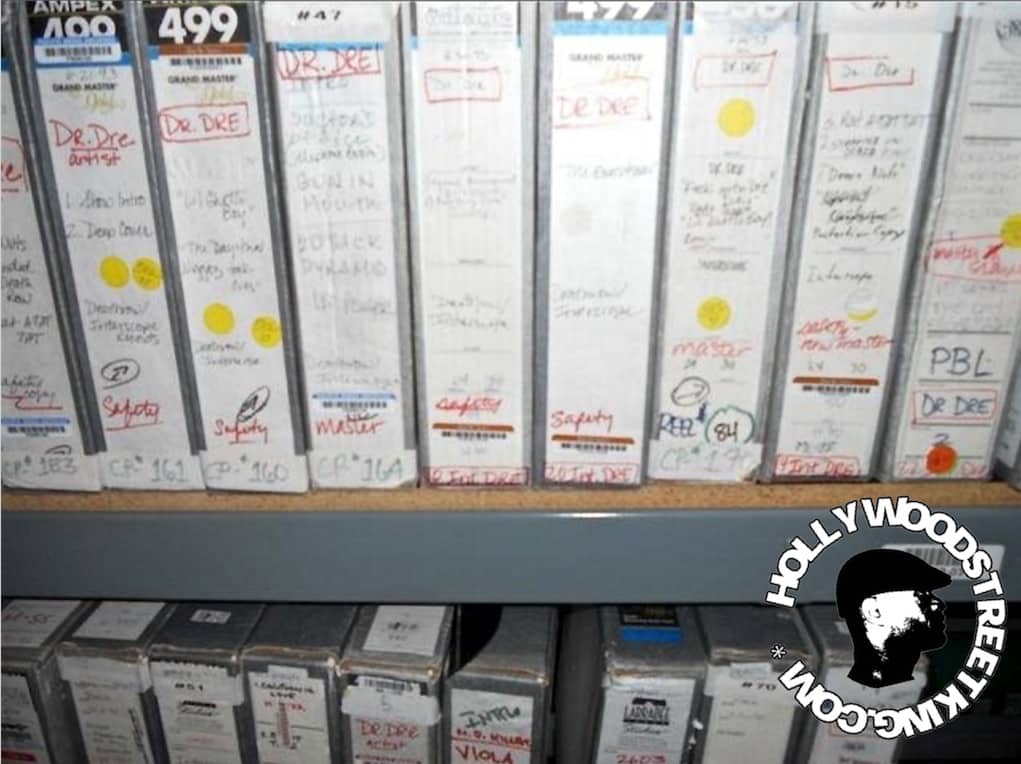 HSK Exclusive – You're looking at exclusive pics of what we're told is "just a taste" of a colossal collection of two-inch reels confirmed to contain unreleased song recordings "and other audio material" featuring former Death Row Records' artists including: Tupac Shakur, Dr. Dre and Snoop Dogg. The exact number of recordings we're talking about here remains undisclosed at this time, but sources confirm the Ampex 2 tapes were previously stored in Suge Knight's private storage room.
"Dr Dre would love to get his hands on these reels because there's some bangers." – Anonymous Source
This word – Straight from the Streetz – comes about a month after we served you a blind item based on insider Intel revealing a recent heist at Suge's vault. "Music recordings and other things like pictures, video and audio that he (Suge) used to blackmail his enemies are now on the market," said a source. Now, just weeks after a tipster delivered the drop on "the take" being up for grabs to the highest bidder … more Intel has come to HSK … along with the pics.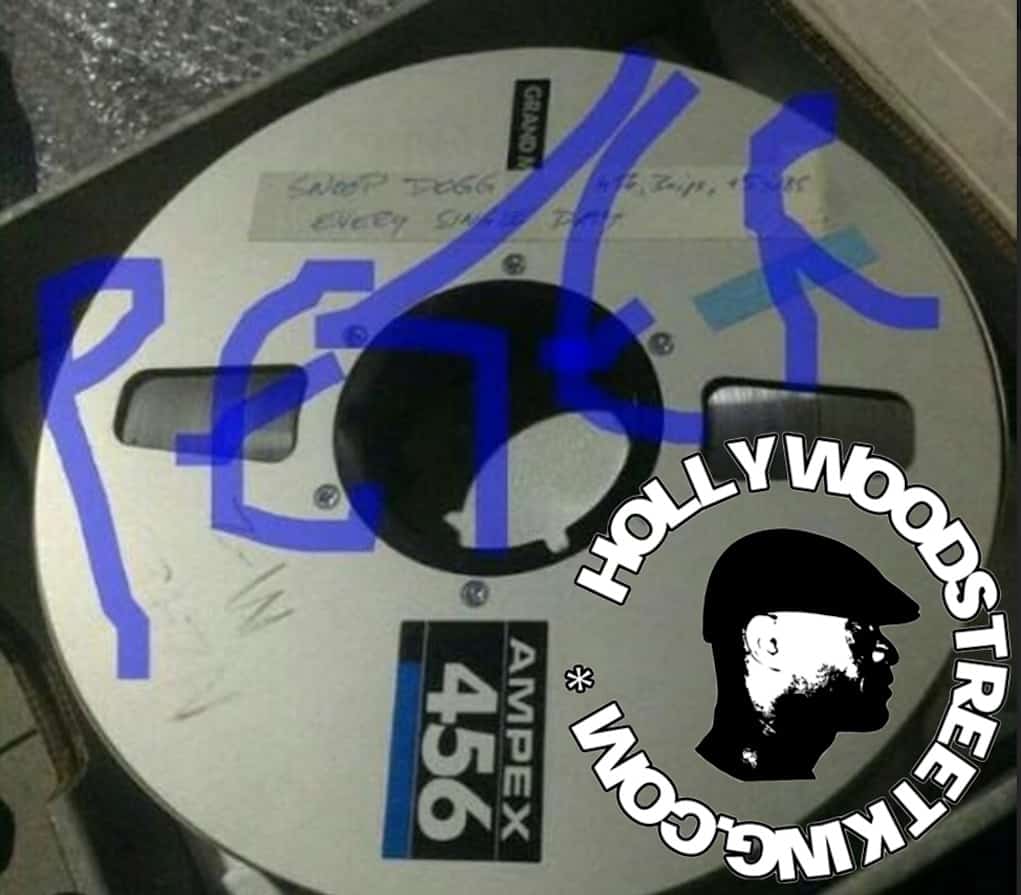 "Wait till they hear Snoop Dogg's 'Boyz From Long Beach' track!" – Anonymous Source
The drop:

"There's so many Tupac tracks … never been heard before Tupac tracks. I mean, the public is gonna go crazy when they hear Pac's unreleased sh*t. Matter fact, imma send HSK a f*cking song to post real f*cking soon!"